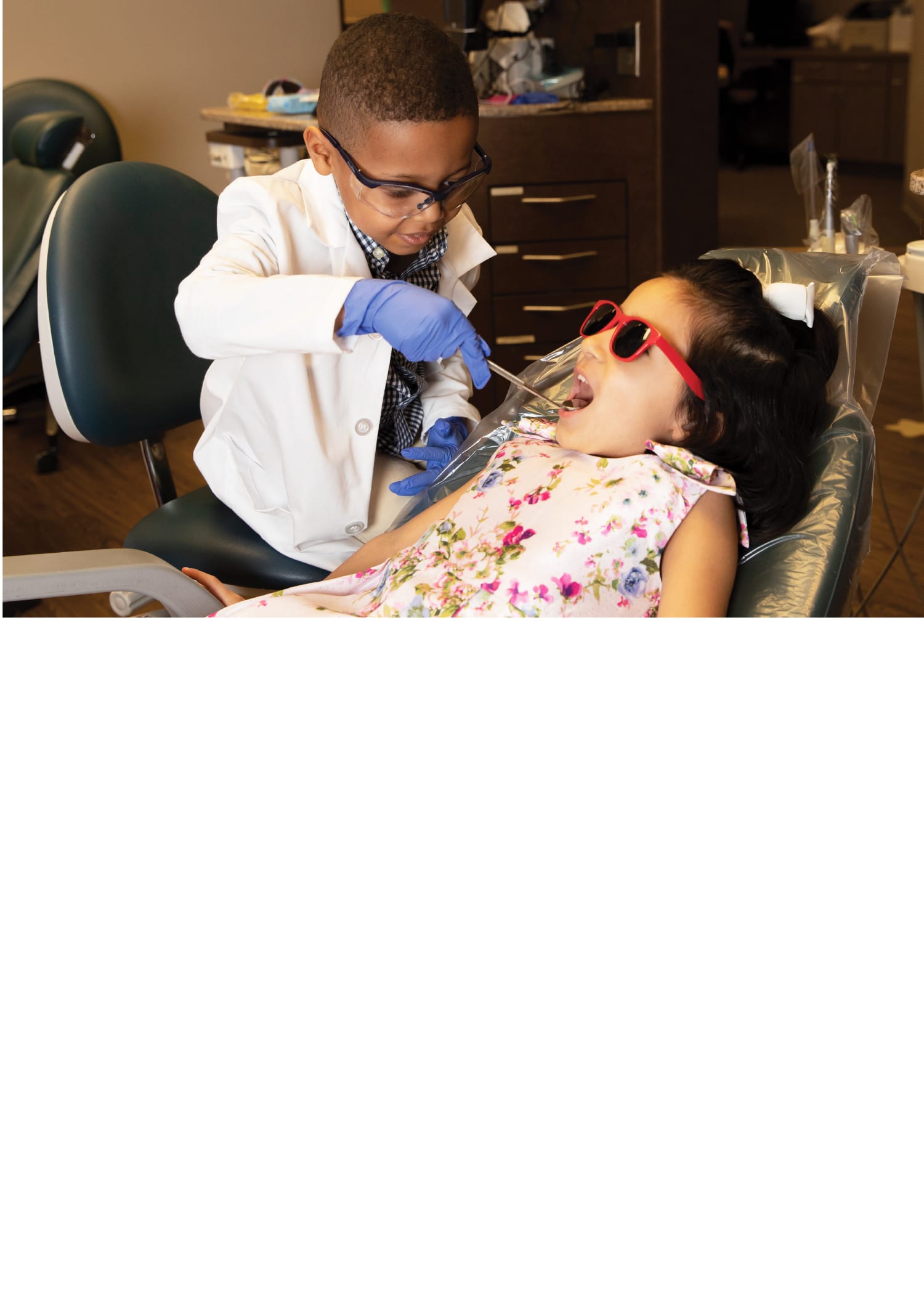 12 Jul

Welcome to the Healthy Smiles Family! 5 Things You Should Know About Your Children's Teeth By Mila Davis, DDS

Board Certified Pediatric Dentist

The Healthy Smiles dental team is passionate about the prevention of dental decay and building a foundation of healthy smiles at an early age.  My team has proudly served our community since 2009. With our preventive dental home model we have had the pleasure of caring for our patients as they grow.  As mothers of small children, Dr. Parya Etebari-Saman and I are empathetic to the concerns of parents as they care for their own children.  Here are some important tips to keep in mind for our youngest children:
Children should begin dental visits within six months of getting their first tooth
as recommended by The American Academy of Pediatric Dentistry and the American Academy of Pediatrics. Finding a dental home by age one helps set children on a path to a lifetime of good dental health.  Pediatric dentists are specially trained to address the needs of young children in ways that create positive dental experiences.  Early dental visits can make the difference between a child with healthy baby teeth and one with cavities and dental infections.
Baby teeth are important.
Not only are they important for chewing but they also save space for your child's future permanent teeth. Healthy baby teeth also contribute to the development of speech and add to an attractive appearance.
Baby teeth have thinner enamel than permanent teeth.
Parents should keep this in mind since untreated decay can spread quickly if not addressed.
Monitor your child's diet and limit fruit juice and sports drinks.
These beverages have no health benefit. Due to their high sugar content, frequent consumption of juice and diets rich in carbohydrates can contribute to cavities.  Water is always a healthier choice.
Good home care is essential.
Begin brushing your child's teeth at least twice a day as soon as the first tooth erupts.  Using no more than a smear of fluoridated toothpaste for children less than three years of age and no more than a pea-size amount of fluoridated toothpaste is appropriate for children aged three to six. Children generally do not have the manual dexterity to brush well on their own until age eight so parent supervision is necessary. Flossing is necessary to remove plaque in-between teeth and should begin when any two teeth touch.
Mila Davis, DDS
Diplomate, American Board of Pediatric Dentistry
Dr. Davis is a cum laude graduate of Princeton University. She received her Doctorate in Dental Surgery from Columbia School of Dental Medicine in New York City with further specialty training at New York Presbyterian Hospital, Columbia University, receiving Certification in Pediatric Dentistry. She was an
Assistant Professor for Clinical Dentistry at Columbia University. Upon moving to Dallas, Dr. Davis taught part time at Texas A&M College of Dentistry. After rigorous clinical and written examination, she was awarded a Diplomate of the American Board of Pediatric Dentistry.
Parya Etebari-Saman, DDS
Diplomate, American Board of Pediatric Dentistry
Dr. Etebari-Saman is a Board Certified Pediatric Dentist. She is a graduate of the University of Texas Health Science Center Dental School in San Antonio. In addition to serving as a Clinical Associate Professor at New York University College of Dentistry, she was in private practice while in New York. After several years in New York, she and her husband have returned home to the Dallas area.
Call our office today to make an appointment or visit our website
12398 FM 423, Suite 1900 | Frisco, TX 75033 | 214-436-4774
At Eldorado Pkwy. in the Walmart Shopping Center