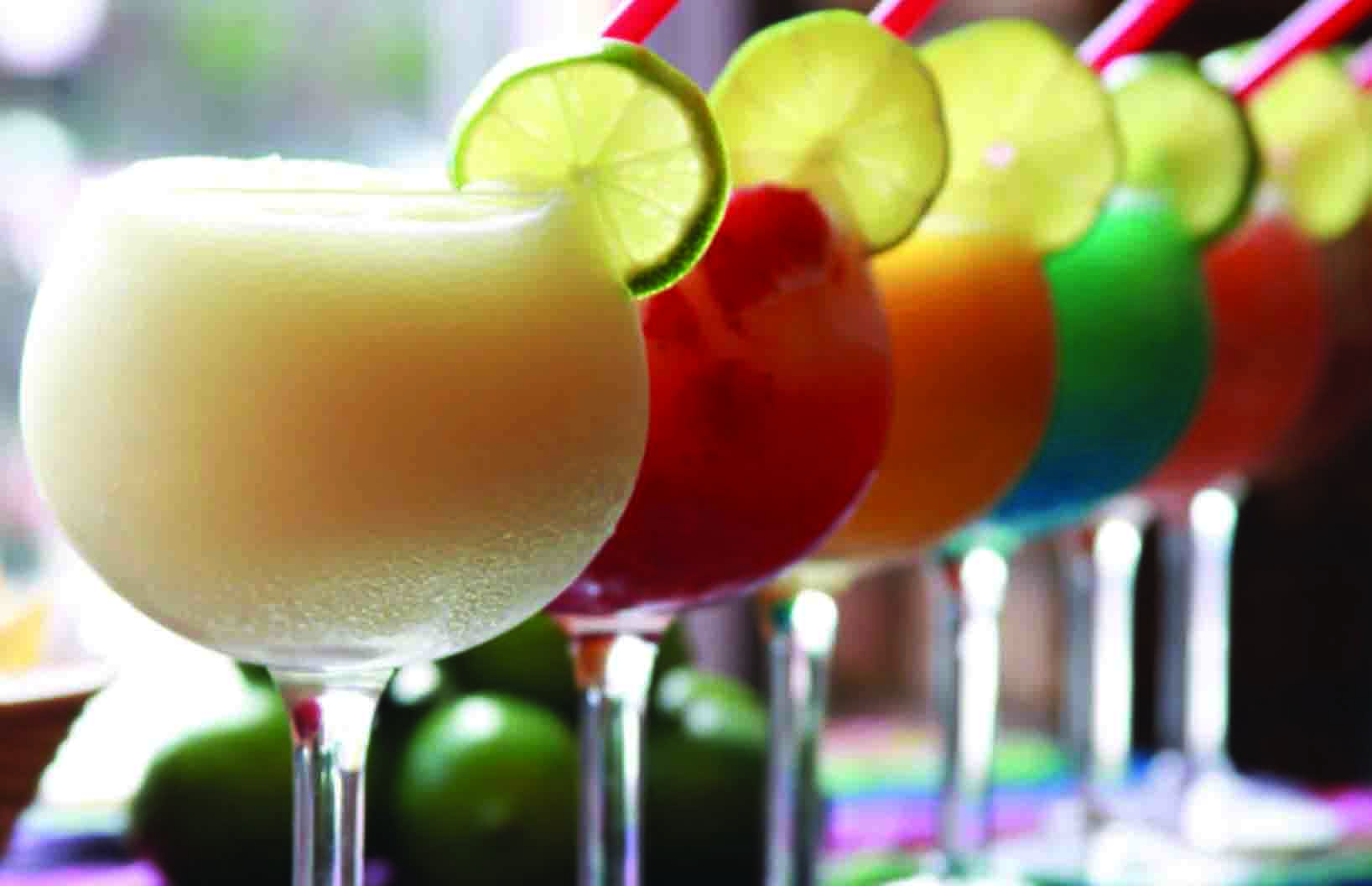 04 Jun

The Margarita Hut BY DEBORAH DOVE

Have you ever wished there were Slurpees for grownups? You know, when the temperature climbs and you want a frozen cocktail to take along to the lake or the park, or to a party? Move over 7-Eleven, because the Margarita Hut has got you and your more sophisticated, grown-up taste buds covered. Offering four different sizes (16 oz., 32 oz., 64 oz., and one gallon) and thirteen different flavors, the Margarita Hut brings the "to- go cocktail" bars of New Orleans, Florida, and Mexico to the lake.

Customers are welcome to stay and enjoy a frozen cocktail, beer or draft beer, Jell-O shot, or michelada (a chili powder rimmed Mexican Bloody Mary made with beer) on the patio or inside this Caribbean-themed tiki bar, although if you plan to stay long enough to get the munchies, bring your own food or order from one of the numerous Little Elm restaurants that deliver here. But what really makes the Margarita Hut different is that you can take your frothy frozen concoction with you wherever you're going.

According to Texas state law, it's illegal to take distilled liquor such as tequila or rum out of a business establishment. The Margarita Hut can offer to-go cocktails because they make their drinks with fermented alcohol instead of distilled alcohol, carefully flavoring each one (with tequila for a margarita or rum for a daquiri, for example), so your drink actually tastes like a margarita or daquiri.

"Occasionally people think our drinks are not real alcohol, but that's a misconception," says the Margarita Hut's owner, Little Elm firefighter and paramedic Roger Konieczny. "You're actually getting a really strong drink." He adds that all of the Margarita Hut's drinks have an alcohol content of 10 to 15 percent (compared to beer, which is typically 4-7 %). If you aren't convinced, try a couple on the house, or you can purchase a sample tray for $4 that includes all thirteen flavors.

Don't know what to try? The Margarita Hut's top selling flavors are the Gold Margarita (their house drink that boasts a hint of lemon in addition to a traditional margarita's lime), the Hurricane (which tastes like fruit punch), and the Octane—the strongest drink in the house that is similar to a screwdriver. There are also countless ways to create your own cocktail, and a "Customer Creations" board lists the most popular if you need inspiration. At the top are the Sunrise (the classic Hurricane meets the Octane), Skittles (numerous flavors that are layered in the glass to resemble a rainbow), and especially during July, the Bomb Pop—a layered red, white and blue concoction that resembles the ice-cream truck favorite.

When Roger Konieczny open the Margarita Hut in June of 2015, it didn't cross his mind to mix the drinks, but he says the third or fourth customer asked if they could mix flavors, and now it's become the norm.

"I think customers like the way it looks," says Konieczny. He adds that the 32 oz. jugs are popular as well, for the container as well as the drink inside.

The Margarita Hut also offers extra shots of alcohol for a dollar, mimosas on Sundays, and margarita machine rentals. Be sure and look for them—and their tasty frozen concoctions to-go—at Little Elm park events.

Margarita Hut is located in the heart of Little Elm at 850 W. Eldorado Parkway.