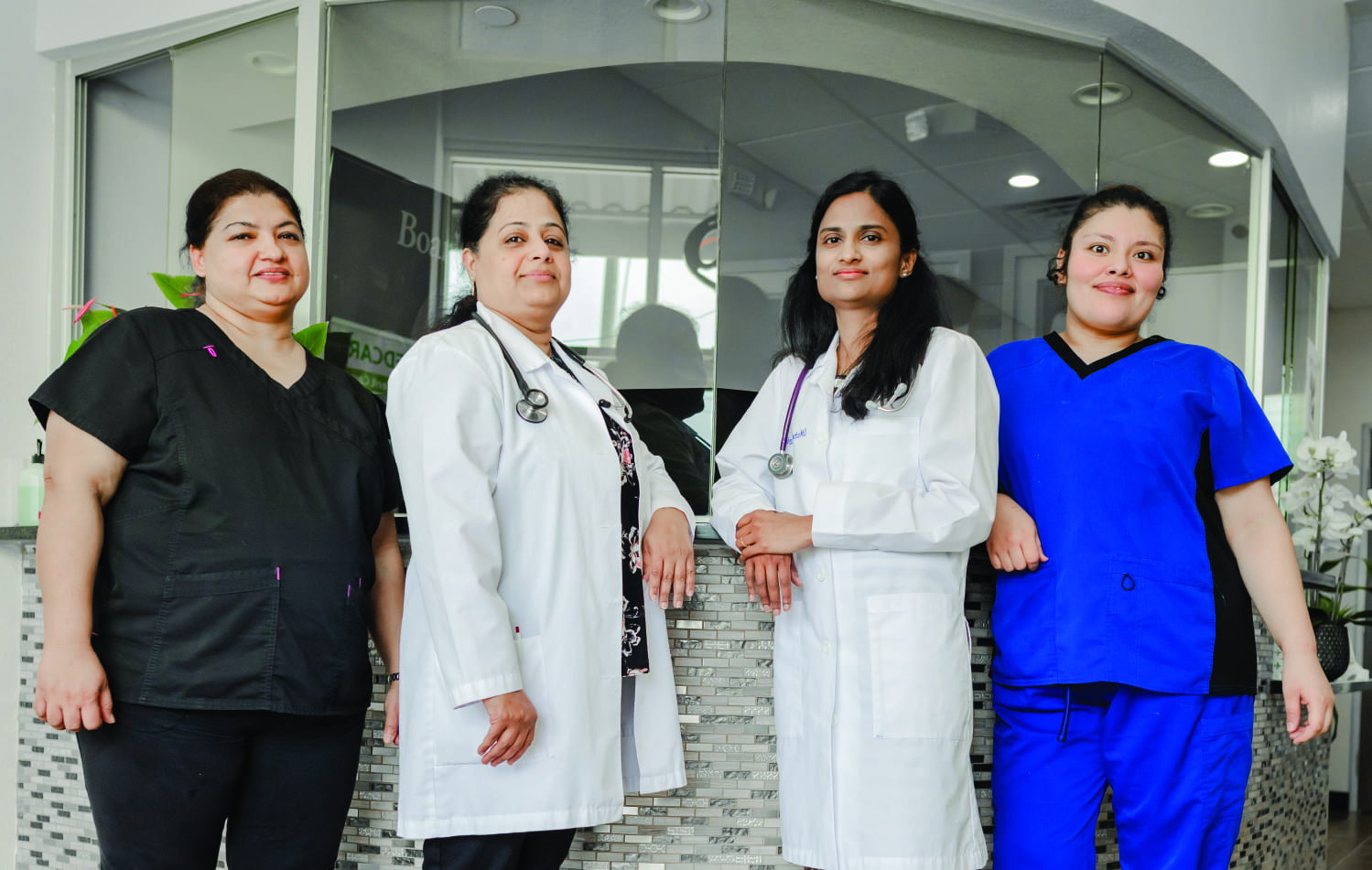 18 Feb

SWIFT MEDCARE – Complete Family Care – Dr. Nisha Gajendra BY DEBORAH DOVE

When you're sick—whether it's the flu, a sinus infection, or a sore throat—you want to see your doctor immediately. But when you call to make an appointment, they're usually booked, and you often have to wait a day or two, or go at a time that's inconvenient for you. At Swift Medcare you set your personal Primary Care Physician and make same day appointments.

For residents of Little Elm and the surrounding areas, Swift Medcare offers the best of both worlds—urgent care hours with a professional and caring primary care doctor you can see on a walk-in basis. Swift Medcare offers same day sick visits as well as the full range of services patients need from their primary care physician, making it your go-to primary care clinic.

Swift Medcare provides wellness visits for adults, and geriatric patients, and can provide occupational health and general physicals, including annual check-ups. For women, they offer well woman exams, osteoporosis screening and treatment, and birth control and contraceptive management. As your primary care Dr.Nisha Gajendra can also diagnose and manage most chronic medical conditions including diabetes, high blood pressure, high cholesterol, anxiety and depression, allergies, Alzheimer's disease, heart disease, thyroid disorders, migraines, ulcer/reflux and GERD, erectile dysfunction, COPD and more.

Dr. Nisha Gajendra, is a board-certified Family Medicine physician and board eligible Geriatric Physician. Dr. Gajendra did her residency at Southern Illinois University, Springfield, Illinois and completed her Geriatric Medicine fellowship in St. Louis University at St Louis, Missouri. She is a primary care provider who offers a broad range of services and specializations to patients of all ages, ranging from three months to the elderly.  Dr. Gajendra is assisted by Vijaya Kala, a Texas Licensed and NCCPA certified PA who has been a clinician for over fifteen years and a practicing PA for ten years.  The entire team at Swift Medcare is deeply committed to providing the highest quality of care, and they work to ensure that each visit is thorough, professional, and comfortable.

Best of all, Swift Medcare accepts all major insurance plans and only takes the primary care co-pay.  Even if you don't have medical insurance, Swift Medcare offers a twenty-five percent discount if paid at the time of services.

As your primary care physician Dr. Nisha Gajendra, Swift Medcare can see you for all routine illnesses and ailments, and the office is equipped with state-of-the-art diagnostic equipment to help the doctors make a quick and accurate diagnosis, including an on-site lab that allows them to process many screenings and tests in a single visit.

WE OFFER:
Annual Physicals
Allergy Testing
Lab
EKG
X-Ray
Weight Loss
Wellness Visit
Well Woman Exam
If you are looking for a professional and caring primary care physician, come visit Swift Medcare today. Conveniently located at 2587 FM 423 in Little Elm, TX, Swift Medcare is open six days a week.
Call their friendly staff at (972) 200-4780 or visit www.swiftmedcare.com for more information.
Hours M-F 8:30 am – 5:00 pm and Sat 10:00 am – 2:00 pm