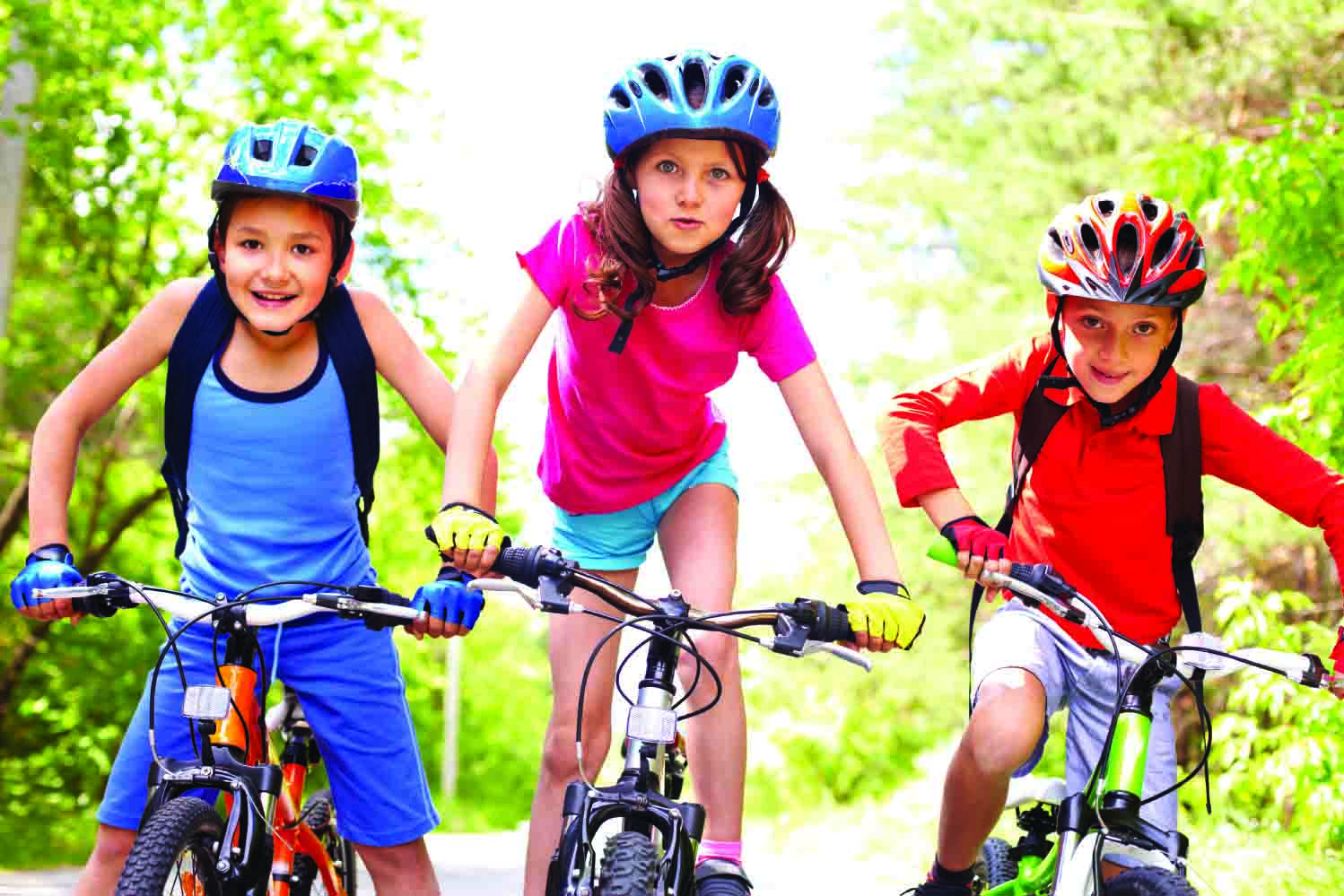 08 Apr

SUMMER SMART

How to make the most of the season—safely

Summer brings sun, fun—and some health risks, if you aren't careful. Here's how to keep the "good" in the "good ol' summertime."

 

SAVE YOUR SKIN

According to the American Cancer Society, more than 70,000 new cases of melanoma will be diagnosed in the United States in 2015. You can't live in Texas and avoid going out in the sun completely, but you can be smart about it. Here are some strategies for protecting yourself:
Avoid direct sun exposure between 10 a.m. and 4 p.m.
Wear protective clothing, such as long-sleeved shirts and long pants.
Wear a wide-brimmed hat that shades your face, neck and ears. Protecting the scalp is especially important for people with fair or thinning hair.
Seek shade whenever possible.
Apply SPF 30, UVA/UVB sunscreen about 15 to 30 minutes before going into the water. Reapply regularly, especially after swimming, perspiring heavily or drying off with a towel.
WATCH YOUR STEP
Take care to avoid accidents. Here's how to stay safe:
Wear helmets and proper safety gear when biking, skating or rock climbing.
Supervise children around any form of water, and learn CPR.
Leave snakes alone, even if they appear not to be alive. If a bite should occur, call 9-1-1. If you can, snap a quick photo of the snake on your cell phone.
Prevent mosquito and tick-borne diseases such as West Nile virus by avoiding   outdoor activities between dusk and dawn and wearing long sleeves and pants.
When grilling, use separate plates and utensils for raw and cooked meat.
Leave the fireworks to the professionals.
KEEP YOUR COOL
To help prevent heat-related illness, drink plenty of fluids. Sports drinks or plain water are best; try to avoid spending all day drinking caffeinated drinks, since they increase dehydration. Also, avoid strenuous activity during the hottest parts of the day. When high temperatures combine with high humidity, be on the lookout for signs of heat exhaustion, including:
Heavy sweating
Muscle cramps
Paleness, weakness, rapid heartbeat
Headache, nausea, fainting
If you are experiencing symptoms, move to a shady or air-conditioned area and drink plenty of fluids. If symptoms don't subside within about 30 minutes, seek medical help.
School is almost out and the kids have energy to burn. Do you have activities planned to keep them busy? Here, Jinju Weiss, DO, a family medicine physician on the medical staff at Baylor Scott & White Medical Center – McKinney, shares her top picks and tips for staying active this summer.
SWIMMING
From the community pool to themed water parks, swimming opportunities are abound in the summer. "Make sure children who aren't strong swimmers are under constant adult supervision, even if they're wearing a flotation device," Dr. Weiss says. "And apply sunscreen with at least SPF 30 every few hours."
CYCLING
Biking together is a fun way to get to the park or nearby places. "Teach your children to follow the rules of the road and use the appropriate hand signals," Dr. Weiss says. "And make sure that everyone wears proper-fitting helmets."
HIKING
Take a trip to your local forest preserve, where you can check out wildlife while you walk. "And remember to bring water to stay hydrated," Dr. Weiss adds.
Your primary care doctor is your partner for a lifetime of good health. To find a provider on the medical staff of Baylor Scott & White – McKinney, visit BaylorHealth.com/FindDrRight or call 1.800.4BAYLOR.