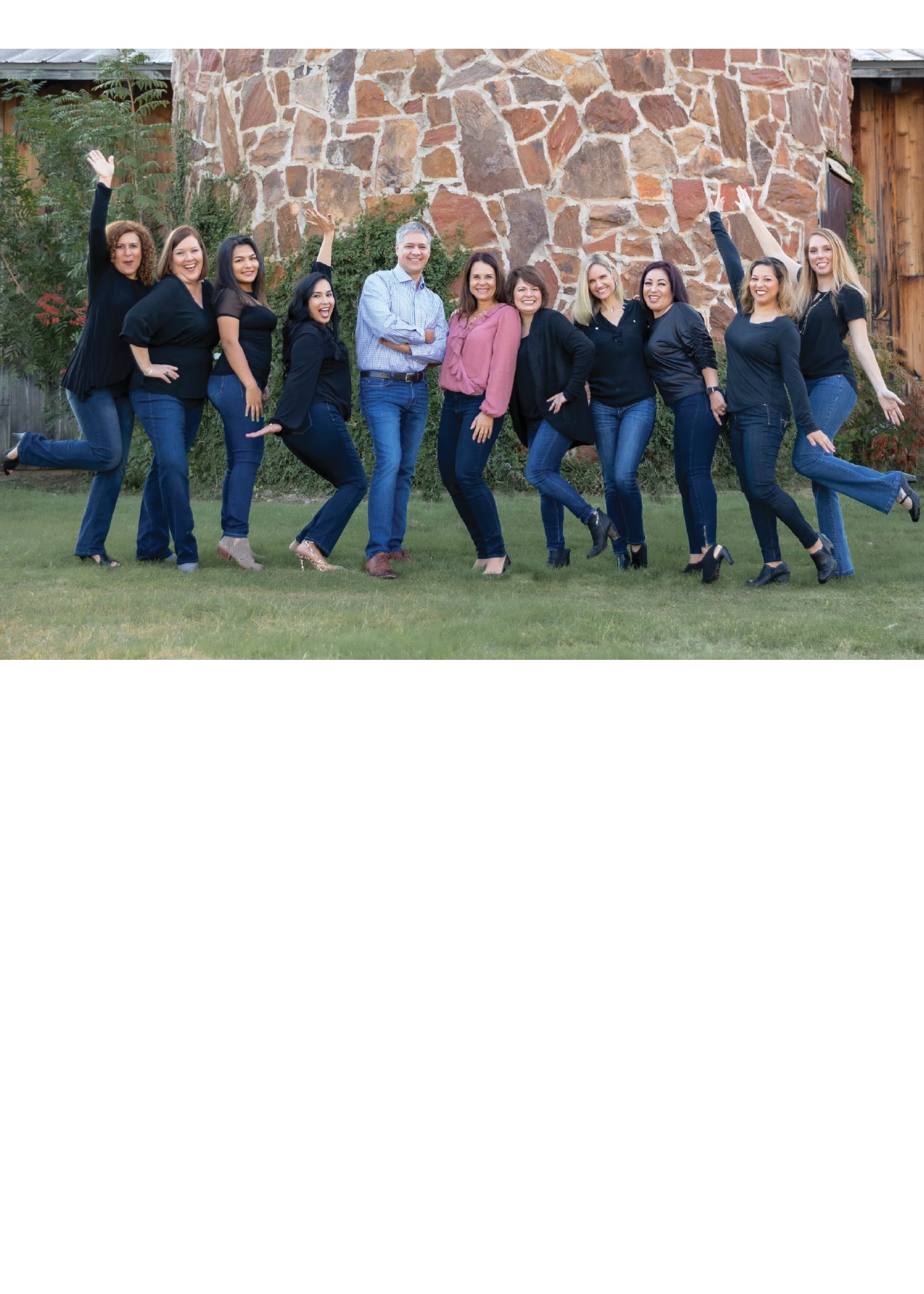 09 Nov

Rendon Orthodontics: Reinventing their office post Covid-19 BY DEBORAH DOVE

In the earliest days of the COVID-19 pandemic when businesses and dental practices were shut down, husband-and-wife duo Drs. Maria Castano-Rendon and Juan Rendon—who make up Rendon Orthodontics—took advantage of the forced sabbatical to reinvent themselves. Rendon Orthodontics, which has been open in Frisco for twelve and a half years and in Allen for six and a half years, was already well-known for being a local family-owned practice that treats each patient like family.  "We know each of our patients by name, we know their hobbies," explains Dr. Rendon. So it was only natural that their first thought was for their staff and patients.

"We sat down and focused on how we could care for our staff during the furlough, how to keep the practice open and, most importantly, how to keep our patients safe," says Dr. Maria Castano-Rendon. The result was new user-friendly systems to make office visits and payments easier, an updated website, increased communication, and enhancing already-stringent safety practices to provide patients and their families with peace of mind.

SmileSnap, one of two new software applications recently introduced in the office, provides virtual consultations free of charge to potential new and existing patients.  Simply go to their

website, answer a few questions, submit a few quick "teeth selfies," and the doctors will review the information and get in touch.  The other new software, OrthoFi, revolutionizes the way patients pay for their orthodontic treatment. OrthoFi provides patients with flexible financing options that allow them to find a payment structure that best fits within whatever budget they have, giving them the power to choose how much they put down and how much they finance.  An interactive take-home slider enables them to play with the options at their leisure and discuss it as a family before committing to a finance plan.  And digitizing all paperwork, including the verification of insurance, means more interaction with the people that matter most to the Rendons—their patients. "Our goal is to keep our staff with our patients instead of on the phone with insurance companies," Dr. Rendon says.

Rendon Orthodontics has also added another iTero scanner.  "We pride ourselves on investing in and using the most up-to-date technology in our practice to be as efficient as possible," Dr. Rendon says.

Of course, the "new normal" also demands heightened safety practices, something the Rendons take quite seriously.  All staff are screened for fever every morning and wear double masks, eyewear, shields, and gowns.  Patients brush at home instead of in the office, rinse before each treatment with a special hydrogen peroxide-based mouth rinse, and wear goggles during their treatment. Treatment chairs have been spaced out more, and all aerosol-spray procedures such as the removal of braces take place in a semi-private room.

As a result of these new patient-first innovations, Rendon Orthodontics has reopened better than ever, and is back to doing what they do best—creating beautiful smiles for their patients.  Dr. Rendon speaks for herself, her staff, and their patients when she says, "We're so glad to be back!"

Visit www.rendonorthodontics.com or call

(972) 377-8844 today to schedule your

complimentary consultation.