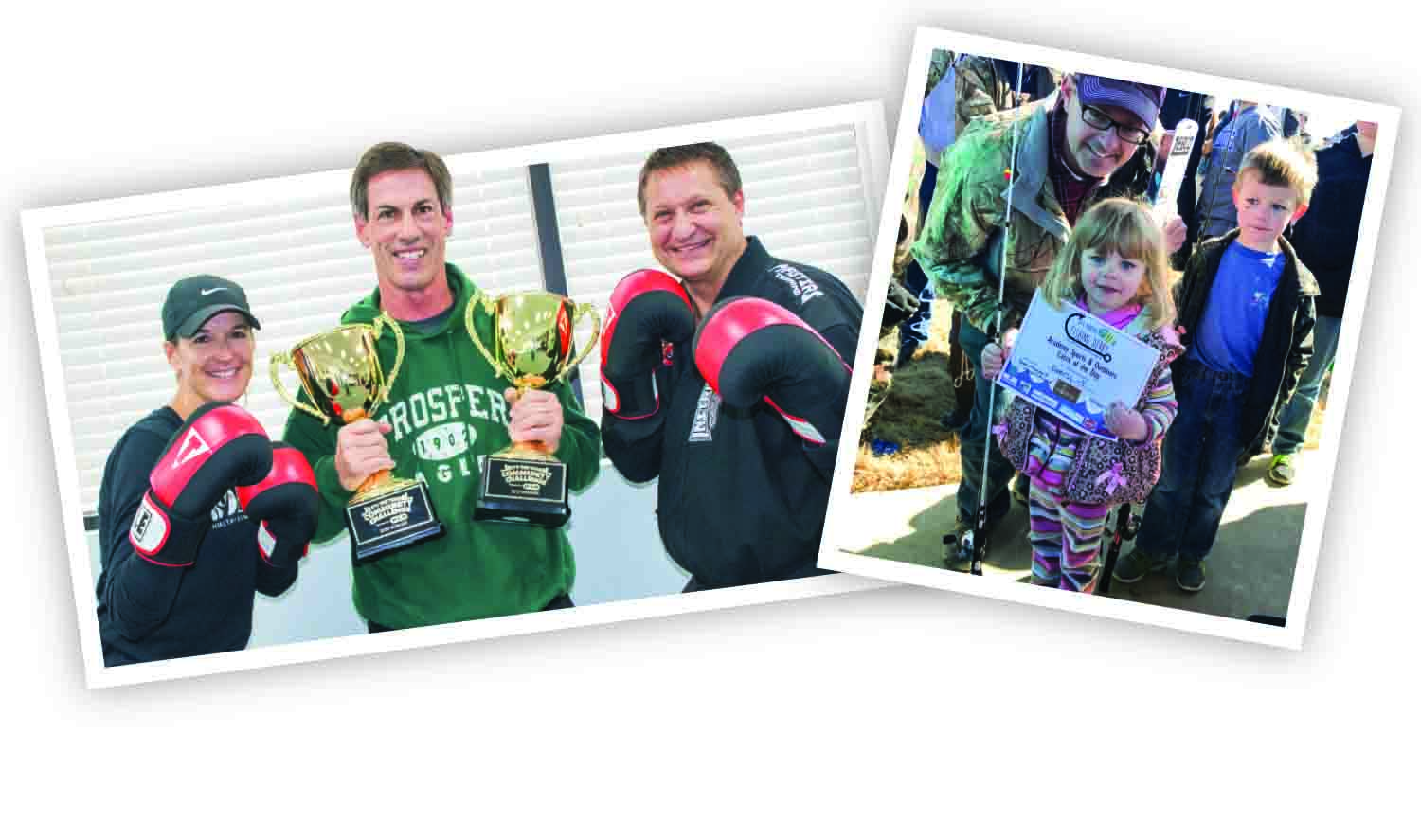 10 Feb

PROSPER PARKS AND RECREATION Invites you to PUT YOUR HEALTH FIRST in 2018! Commit to the Community Challenge and help Prosper retain the title of "Healthiest Small Community in Texas" BY PATTY KENDZIE

It's that time of year! The IT'S TIME TEXAS Community Challenge is in full swing for 2018 and the Town of Prosper encourages you to get up, get moving, and join the fun. Community participation and support catapulted our Town first over the finish line for the past two years and you can help us to three-peat! A third win in this statewide competition will not only retain bragging rights, but also earn Prosper another impressive trophy and a monetary award to use for future community health efforts.

Get motivated today! Take the first step to put your health first in 2018 by joining Team Prosper! Register on the Challenge website, ittcommunitychallenge.com. It's simple and quick and earns 500 points. Then, continue to focus on good nutrition and fitness and keep earning points (submit selfies and activities) through 5pm, Sunday, March 4. Points can be earned in numerous ways, by individuals, businesses and churches. Full details about how to earn points for Team Prosper in the IT'S TIME TEXAS Community Challenge are posted at ittcommunitychallenge.com.

To continue the energy and momentum of the Community Challenge, Mayor Ray Smith has formed a new community group, "Prosper Healthy." The group is comprised of residents and local business owners who are dedicated to health and fitness. Visit the Prosper Healthy Facebook page for tips about   nutrition and fitness and Community Challenge news.

To see the Mayor's dedication to knocking out the competition, take a look at the Mayor's Challenge Video posted on the Prosper Healthy and Town of Prosper/Parks and Recreation Facebook pages.

Also in the Prosper Parks and Recreation Department 2018 line-up is the annual Fishing Derby, set for February 24, from 9am-11am, at the pond at Frontier Park. This traditional event is offered free of charge and is an opportunity for families to enjoy a relaxed morning outdoors, fishing in the park. Prizes will be awarded in various categories to children under age 14. For 2018, the Texas Parks & Wildlife Department has granted the Town of Prosper an exemption to the fishing license and any stamp requirement for the duration of the Fishing Derby for those who fish or volunteer for the event. The pond will be stocked in advance by the Texas Parks and Wildlife Department, with mostly rainbow trout. The Fishing Derby is a catch-and-keep event for trout only, with a limit of five per person. Derby officials encourage catch-and-release for other species. The Derby is made possible by our generous sponsors! For information about sponsorships, please contact Julie Shivers, Recreation Services Coordinator, at julie_shivers@prospertx.gov.

A Healthier Prosper begins with you!

REGISTER.

UPLOAD SELFIES.

SUBMIT ACTIVITES.

EARN POINTS.

Are you up to the Challenge?

The Prosper Parks and Recreation Department hosts an ongoing year-round schedule of classes and events which promote family and neighbor interaction in community parks. Additional eventsscheduled for 2018 include the Community Picnic in September and the Prosper Christmas Festival in December. Recreational classes and camps for children and adults are offered throughout the year. For a full listing of Town recreation programs, please visit www.ProsperParksandRec.org.