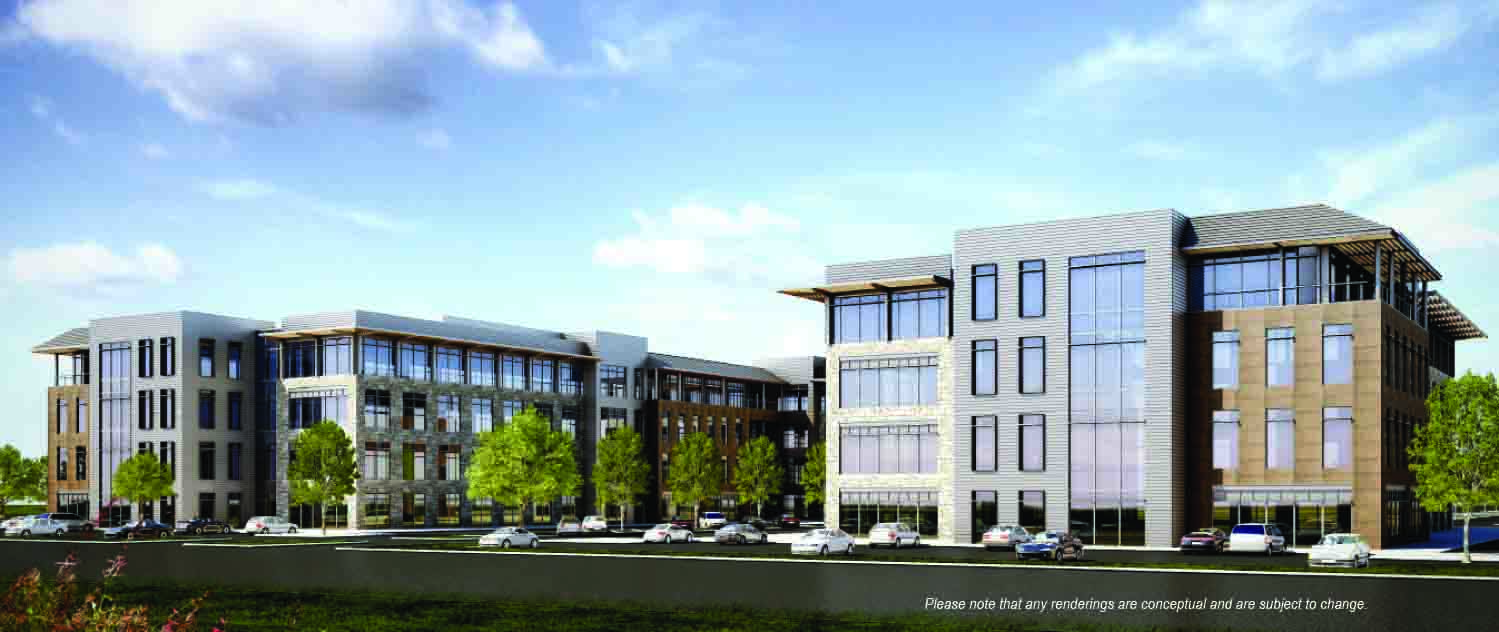 14 Apr

NEW YEAR, NEW PROSPER

BY GARRETT WEAVER

In 2014, Prosper celebrated its Centennial birthday with many parades and festivities acknowledging its humble origins as a small farming community of 500 when it was incorporated in 1914. For the majority of its official existence (the first settlers arrived in the area in 1846), Prosper remained virtually the same.

It wasn't until the early 2000's that the Town began seeing considerable growth. Prosper's population was 2,097 in 2000 and hovers around 16,000 today with projections of it doubling in the next 5 years. By 2035, the Town is expected to reach population build-out at between 70,000 to 80,000 people. Needless to say, Prosper has come a long way from its farming and small industrial beginnings. And it's been destined to do so. Having the major thoroughfares of the Dallas North Tollway, Preston Road and US Highway 380 all converging in Town, coupled with an exceptional school district, Prosper is an ideal location for attracting families and businesses alike.

This year could be Prosper's best year yet, in terms of new quality development, as key projects should begin construction after years of hard work on the part of current and past Town leaders.

One project that already hit the ground running last June, and has progressed tremendously since, is Windsong Ranch.   Terra Verde Group, the developer for the $1.2 billion master-planned residential community, has already sold 222 lots to homebuilders and is expecting to close on another 97 lots in the near future. Over 70 homes have been sold in the community to date, and they ultimately plan to offer over 3,000 single-family units at its projected build-out in 10 to 15 years. The community also features 150 acres of quality mixed-use development and 550 acres of open space and nature preserves, trails and parks.

Blue Star Land's much anticipated Gates of Prosper and Star Trail projects are estimated to break ground later this year. Blue Star is currently installing approximately 300 linear feet of sewer line per day in order to begin development of residential lots at Star Trail. Blue Star will begin construction on the 300,000-square foot Gates of Prosper shopping center at the northeast corner of Preston Road and Highway 380 as well. The center will be the first phase of the overall 500-acre Gates of Prosper development and is projected to open in the latter part of 2016.

At the northwest corner of US Highway 380 and the Dallas North Tollway, Dallas-based developer Matthews Southwest, who owns roughly 177 acres at that corner, has been very active. Near the end of 2014, Matthews Southwest sold roughly 10 acres to Texas Health Resources, which is planning to build an outpatient facility beginning later this year. Matthews Southwest plans to begin construction on its first of three 100,000-square foot best-in-class office buildings around the same time that Texas Health Resources will start their development. This is significant for the Town of Prosper as these projects will create much needed taxable value and should also significantly increase daytime employment in the area. This in turn helps attract and support preferred restaurants and retail.

For the past several years, Prosper residents have desired a grocery store. We now have two Kroger stores planned, one of which is expected to break ground early this Spring at the northeast corner of Preston Road and Prosper Trail. The second store is expected to follow at the northeast corner of FM 423 and US Highway 380 within the next 12 to 18 months. The two Kroger stores will serve as anchors for their respective developments and will aid in the expansion of additional shopping center space that will surround them.

With major corporations electing to relocate their headquarters to Collin County over the last year, such as Toyota, the Dallas Cowboys, FedEx Office and Liberty Mutual, Collin County has quickly become one of the hottest development areas in the country. Prosper is feeding off of the successes of our neighbors to the south and the benefits are now starting to show. Success breeds success and investors from around the world are trying to learn more about development opportunities in Prosper and Collin County. Our aim is to ensure that we land the quality jobs and development that Prosper citizens expect.

Garrett Weaver is the Economic Development Specialist at the Prosper Economic Development Corporation. The Prosper Economic Development Corporation is tasked with recruiting and retaining quality businesses that increase the ad valorem tax base and bring quality jobs to the Town.