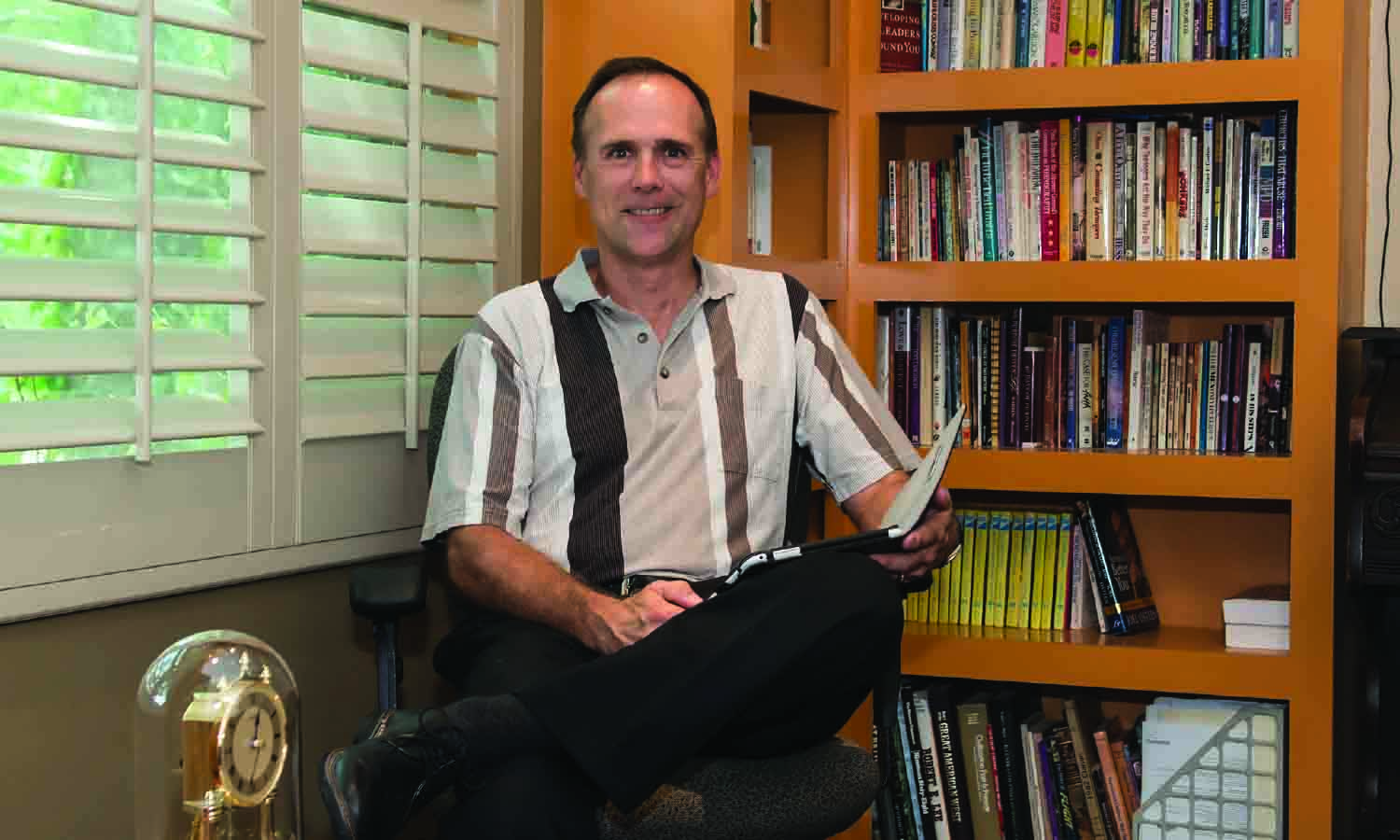 19 Aug

MINISTER BRINGS CHRISTIAN COUNSELING TO FORNEY BY WENDI CARTWRIGHT

Although relatively new to Forney, Reed Elam is no stranger to guiding individuals, couples and children through rough patches in their lives. As an ordained minister and a Licensed Professional Counselor (LPC) with a master's degree in Psychology, Reed brings over 20 years of experience to his clients and offers them a unique perspective as a Christian counselor. He combines his pastoral background and the teachings of the Bible with the mainstream principles and applications of psychology to bring about meaningful and purposeful change in people's lives.

It wasn't that long ago that many felt if you were a religious person experiencing any type of issue, your faith (or religion) was expected to be all you needed to give you the strength to help you gain victory over your problems. If an individual considered seeking help from a mental health professional for the problems they were having, often the spiritual part was left unaddressed. Mental issues were probed, emotional problems were examined and behavioral issues discussed, but the spiritual part of the person was ignored. Mr. Elam believes that to bring about real, lasting change, the spiritual part of the person needs to be addressed, as well.

Not treating the entire person was like leaving something out, or simply placing a bandage on the problem. Feeling like he did not have the proper tools to help people as much as he wanted, Reed pursued and earned his master's degree in Pastoral Counseling. With these new tools, he was better able to teach others how they could overcome their issues by using their faith as a powerful tool in the change process. Using spiritual values found in the scripture, Reed often guides his clients in how to put their faith into action.

"They know what the scripture says, but they don't know how to apply it to their situation," Elam said. "They understand the spiritual values of forgiveness, healing and healthy boundaries, but I teach them how to apply it to themselves—and others. It's about putting faith into practice."

The services provided at Elam's Advocate Christian Counseling run the gambit, tackling issues that plague many adults today, both as individuals and as couples. He teaches couples how to build a strong foundation through premarital counseling to create a marriage that will last; works with couples to overcome the day-to-day struggles that can arise in marriage; and helps individuals face anxieties, PTSD, disappointments in life, and recover from past hurts. Other main topics of discussion focus on anger management, stress management, pornography and the most prevalent issue for adults, depression. Mr. Elam also helps children overcome fears and phobias, parent/child issues, fallout from divorce, discipline problems and kids with a general lack of motivation and direction. As a happily married man for 32 years and the father of eight children, you know he must implement many of these techniques, and practice what he preaches!

Dealing with the many stressors prevalent in today's society can be difficult and overwhelming. Finding the right professional dedicated to treating the whole person is critical for long-term, ongoing change. Reed Elam is dedicated to building the bridge between the vital areas of pastoral ministry and counseling.

Read more about Reed and the services he offers at www.AdvocateChristianCounseling.org or by calling 972.802.2845.