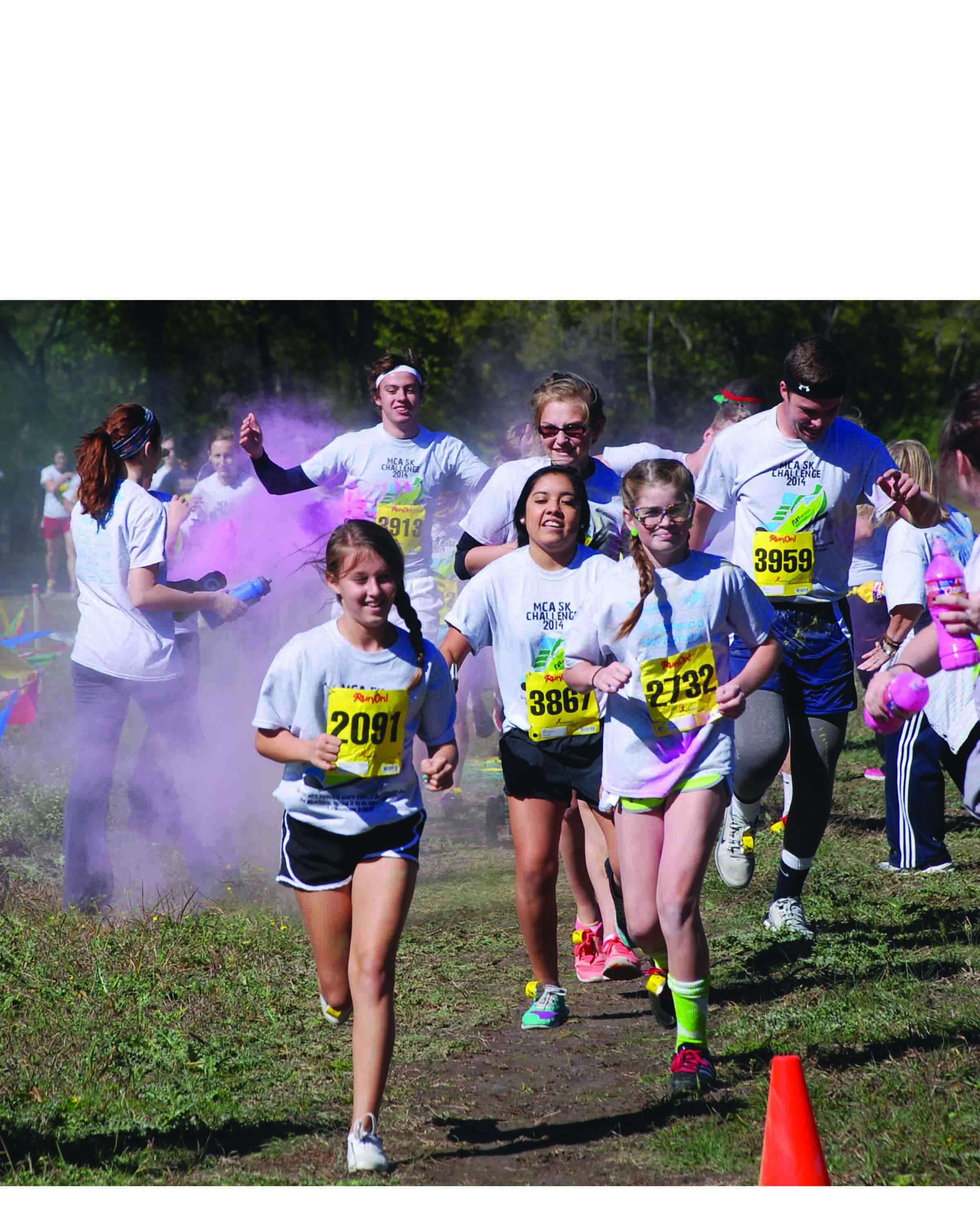 13 Dec

MCKINNEY Christian Academy…
Equipping Minds, Preparing Hearts

On November 6, over 400 upper and middle school students, staff, and
volunteers participated in McKinney Christian Academy's annual 5K Color Run. The race began at Bonnie Wenk Park and ended with an awards ceremony back at the campus. This year's proceeds will fund several capital improvement projects, including the Headmaster's Aid fund, upgrades to the sound system, sciences lab equipment, instruments and uniforms for a new
marching band.

McKinney Christian Academy is a private Christian school serving grades Pre-K through 12. Interdenominational and independent, MCA offers a Christ-centered, covenant-based, college preparatory environment, designed to honor Jesus Christ by teaching students to live Biblically through the education of mind, body and spirit. Each subject is taught by highly qualified, certified teachers, and small class sizes provide opportunities for one-on-one mentoring. MCA also offers a Directed Studies program that enables students with mild to moderate learning differences to succeed in the classroom.

This year's campus-wide theme is "All In". From lower through upper school, all students are learning to embody an "all in" attitude through community projects. On a local level, MCA students have worked with Habitat for Humanity, Grace Lake Ministries, and other non-profit community organizations.

Last year, MCA upper school students traveled to Little Rock, Arkansas, to assist teachers at a low-income, inner city schools. Students also traveled to Brasov, Romania, where they visited an orphanage, provided ministry work at a local school, worked at a children's camp, and assisted with a construction project.

McKinney Christian Academy also has a stellar sports program. In 2013, the football team went to the playoffs; the basketball team advanced to the bi-district round of the State playoffs; and the boys and girls golf teams advanced to the state and regional tournaments. MCA also boasts several individual state champion athletes, many of whom have continued sports careers through college.

MCA high school students are "All In" with a 100% rate of college acceptance and over $4,000,000 in college scholarship offers last year alone.

MCA is accredited by the Association of Christian Schools International (ACSI), and AdvancED, a non-profit, non-partisan organization that conducts rigorous, on-site external reviews of PreK-12 schools to ensure that all learners realize their full potential.

If you seek a nurturing educational environment where your child will grow socially, morally, intellectually, and spiritually toward the image of Christ, contact McKinney Christian Academy at 214-544-2658 ext. 4325 or visit McKinneyChristian.org.

You may also visit us during our All-School Open house on Sunday, January 25, 2015, from 2:00 to 4:00 p.m. During this annual event, families can tour our campus, ask questions, meet teachers and staff, and visit classrooms. The entire family is welcome!