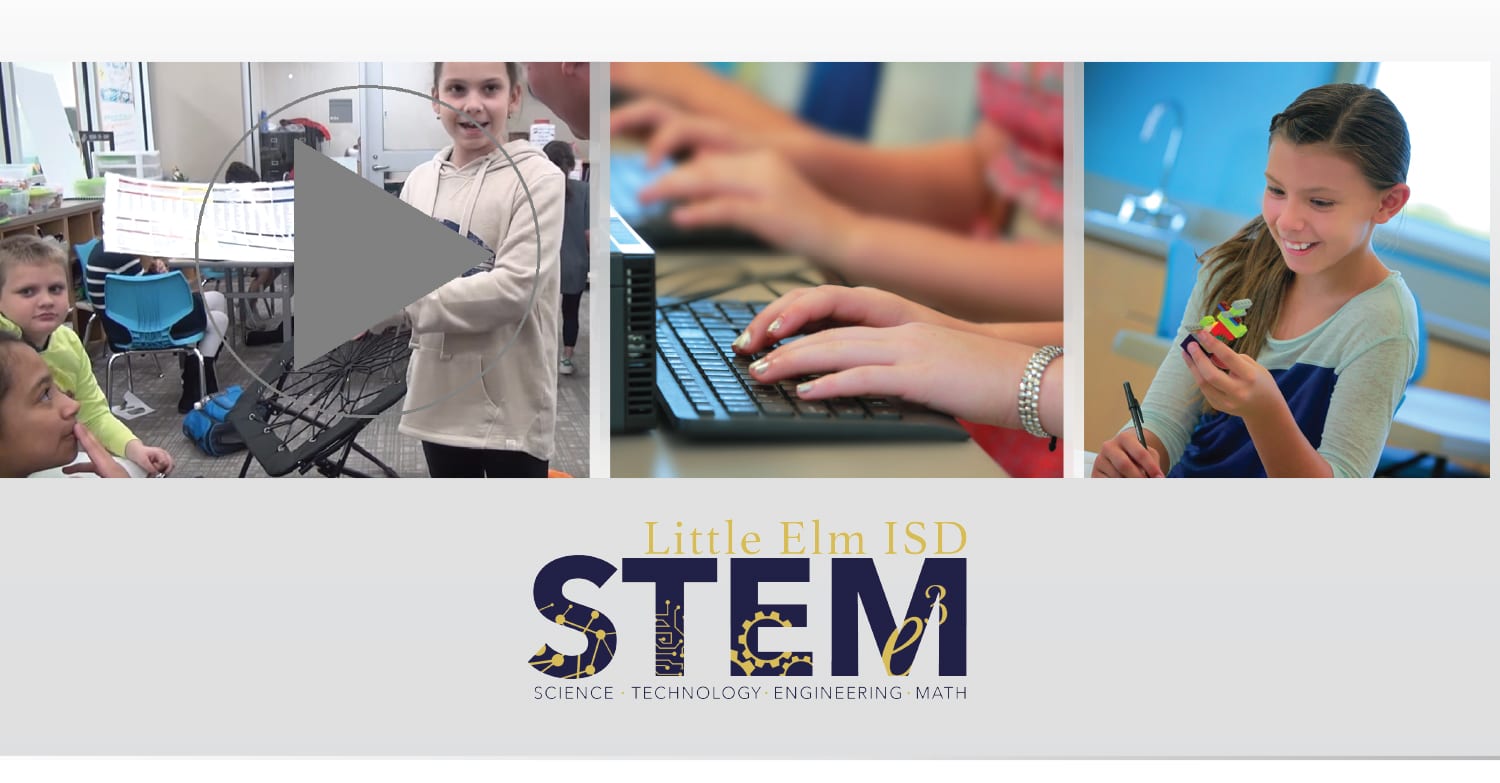 10 Jun

LEISD STEM ROLLOUT FOR THE 2018-2019 SCHOOL YEAR BY CECELIA JONES

In the spring of 2017, Little Elm ISD surveyed the community through Thoughtexchange and asked how the community would feel about expanding STEM to all elementary campuses. The response was overwhelmingly in favor of providing STEM education to every child.

Currently, STEM, which stands for Science, Technology, Engineering, and Mathematics, is offered at three Little Elm ISD campuses; Little Elm High School, Lakeside Middle School, and Prestwick STEM Academy, a K-8 campus. But what makes Prestwick unlike other Little Elm ISD elementary campuses; it has been using Elementary is Engineering (EiE), a dedicated STEM curriculum, for kindergarten through fifth grade since the campus opened in 2014. EiE is an engineering literacy curriculum developed by the Museum of Science, Boston.

"We started having conversations last summer about how to offer STEM to every K-5 student District-wide," said Jennifer Bernabo, K-12 Science coordinator. Bernabo, is one of eight committee

members, who has been working to  outline the STEM timeline to include training, implementation, and self-review. "We want the STEM program to be successful, impactful, and sustainable," she said. "In order for that to happen, the application has to be a gradual release as we work through grade levels to ensure we are providing our teachers the right amount of resources and support for them to feel confident about what they are teaching."

The other committee members are Daniel Gallagher, Superintendent; Ross Roberts, Deputy Superintendent; Amanda Ball, Director for Professional Learning and Advanced Academics; Dr. Ashley Glover, Executive Director for Educational Services; Jeff Wiseman, Director for Digital Learning; Christie Gibson, Prestwick Principal; Janel Madeley, K-12 Math Coordinator.

The Board of Trustees was given an update again during a workshop meeting in early spring about the STEM plan. Dr. Ashley Glover, executive director for Educational Services, presented specific information about STEM implementation that involves different hands-on challenges that will take students through the Engineering Process. Projects will be given to students at the beginning of every grading period, to include a timeline for STEM activities. Every project will align with the Texas Essential Knowledge and Skills (TEKS) teaching requirements mandated by the State.

All fourth and fifth grade teachers will receive STEM training during the Summer Learning Summit in June, during fall kickoff, and throughout the year.

"The reason we are starting with fourth and fifth grade teachers is because they have a firm understanding of Science and Mathematics and so do the students. They will be our test grade levels. By 2019-2020, we will be able to self-assess the program and fine tune it before training our second and third grade teachers," said Bernabo.