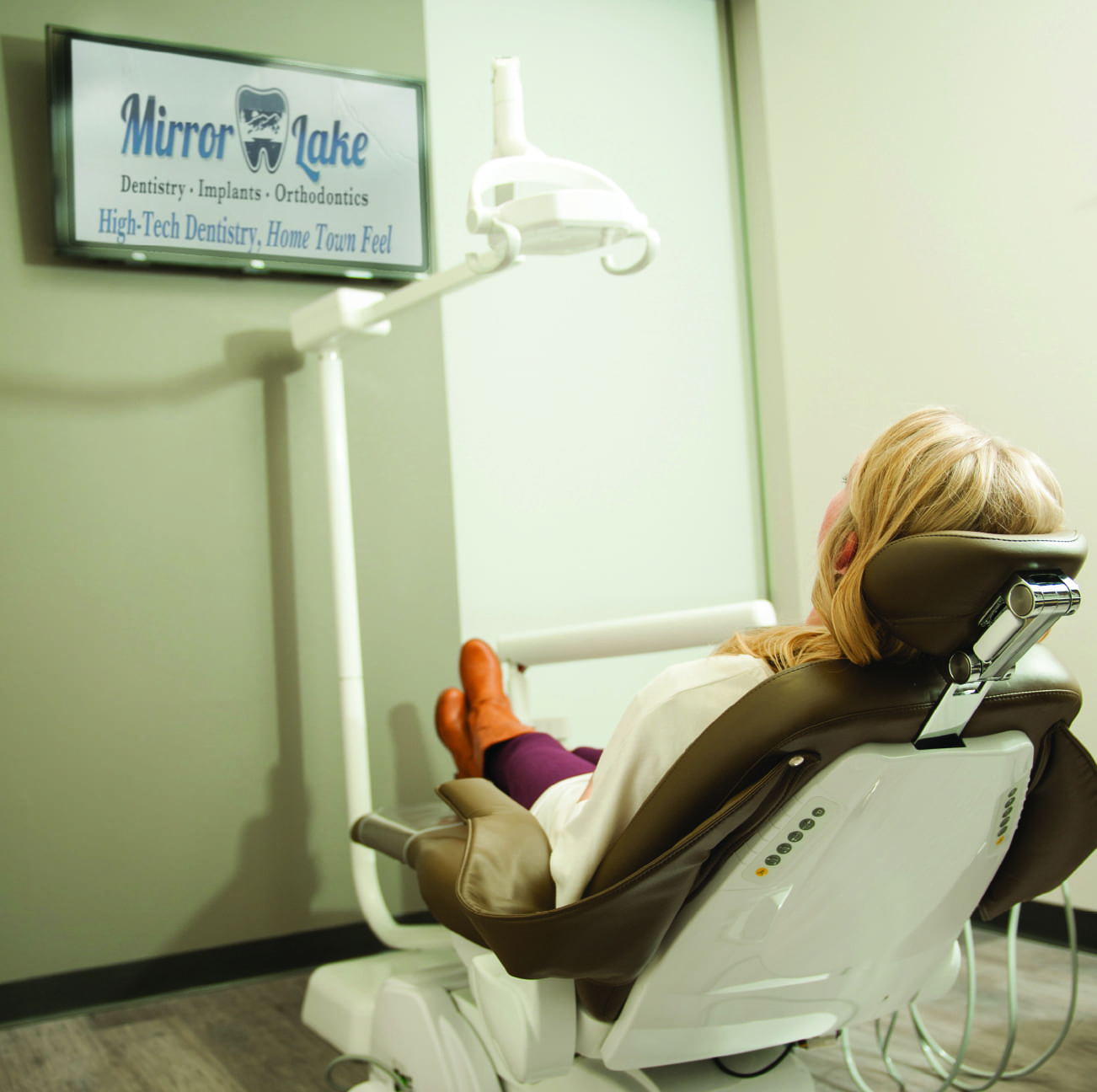 31 Dec

HI-TECH DENTISTRY, HOMETOWN FEEL MIRROR LAKE DENTISTRY BY LISA JENKINS-MOORE

"Hi-tech," "modern," and "contemporary" have at times been the antithesis of warm, welcoming and caring, however, Mirror Lake Dentistry has married the concepts to bring patients the dental experience they've always wanted.

Dr. Eric Francom had a vision to offer patients convenience without sacrificing modern technology and procedures.  Rather than long commutes to find the best in dentistry Dr. Francom and his team bring the best to you, by opening offices in Heartland, Forney, Seagoville and most Recently Heath. Every office is equipped with the latest state-of-the-art technology to make every treatment highly comfortable, efficient, and effective. A team of warm, professional people staff every location, greeting every patient with a smile and genuine concern.

As family owned and operated offices, the Mirror Lake Dentistry philosophy preserves the good old fashioned doctor patient relationship. Patients are people with stories to tell, valued relationships cultivated over time. Decisions for treatment plans are based on the patients' actual need, not quotas, budgets, or numbers.

The dental team of Dr. Eric Francom, Dr. Jeff Slutskiy, and Dr. Natalie Anderson together provide comprehensive dentistry, covering nearly every aspect from general dentistry, to cosmetic dentistry, as well as working with children and braces. Nitrous oxide is available, as well as complete on-site sedation. The experts at Mirror Lake Dentistry are not just interested in "pain management" but "pain elimination" working tirelessly to ease patients' concerns and helping them to understand that modern dentistry can be a pain-free, anxiety-free experience. Children are given special care and are made comfortable with headphones and overhead TVs where movies and music can be played. The team calls it "SpongeBob Sedation" as children can be quickly immersed in entertainment helping procedures go smoothly and quickly. Videos work well for us big kids (adults) too!

All the doctors currently in the offices attended Midwestern University in Glendale Arizona which focuses on training dentists for private practice, teaching them all aspects of modern dentistry coupled with resources particular to owning a practice in a private setting. Coming from the same educational background, the doctors embrace similar vision that is shared in every office. Dr. Jeff is a fourth generation dentist and they all have a love for their profession that patients recognize and admire.

Dr. Francom currently serves as a Major in the Army National Guard. He is in his 11th year of military service, having served 3 years of full time service, and 8 years and counting as an active guardsman.  He is a State Dental Officer for the State of Texas, working closely with the soldiers, and with the State Dentist, the dental equivalent of the State Surgeon for dentistry known as the State Dentist. When not at the practice, he loves spending time with his wife, Shannon, and their two daughters, Julia and Lily. He enjoys anything outdoors including flag football, the lake, camping, traveling and more. In addition, he's an Eagle Scout, and plays guitar and piano. He and the Mirror Lake team believe community service is important and Dr. Francom lives and serves in his community of Forney.

When asked what his favorite thing about being a dentist is, Dr. Francom replied, "I love helping an individual who never smiles due to a lack of confidence stemming from their teeth and in one visit changing their smile to one they can't wait to show.  Not only do better teeth and alignment help chewing, talking, and even sleeping, a better smile means smiling more often. Smiling literally alters the chemistry of their brain and gives them a better life."

WHAT PATIENTS ARE SAYING:

"This is the only dentist I've ever been to that I was completely satisfied with. The clinic is so nice and the staff is so friendly and very professional and very informative in everything. Dr. Slutskiy and his hygienist are so awesome! They made me so comfortable under their care. I'm very happy to find a dentist like him…very satisfied."

"A five-star experience! In this state-of-the art dental office, I received extraordinary treatment from Dr. Jeff Slutskiy and his staff. Not only was Dr. Slutskiy's examination thorough, he took the time to explain all possible treatments. Photos taken, which were extremely helpful, allowed me to see and understand, as he spoke, my dental problems and causes. His manner is professional, honest, patient and kind. Everyone is so willing to make your visit as comfortable as possible. I have years of experience with dental offices and this place is unmatched."

"Mirror Lake Dentistry was great! Appointment was efficient, and all my questions and concerns were answered. I would highly recommend them!"

"My two visits were great! The staff is personable, inviting and makes you feel at home."

SERVICES INCLUDE:
Braces & Invisalign
Pediatric Dentistry
Crowns & Bridges
Root Canals
Extractions & Implants
Dentures
Veneers
Whitening
And many more
Most insurance is accepted and expanded hours are available upon request, including some evening and Saturday appointments. Now accepting new patients; call one of our four locations to make an appointment.
Mirror Lake Dentistry will exceed your expectations!
845 N. FM 548, Suite 150 | Forney, TX 75126 | (972) 441-2119
1629 Smirl Dr. (behind the CVS) | Heath, TX 75032 | (972) 200-3951
2049 Sunnybrook Drive | Heartland, TX 75126 | (972) 427-3260
605 Avalon Drive | Seagoville, TX 75159 | (972) 395-5986
MirrorLakeDentistry.Com