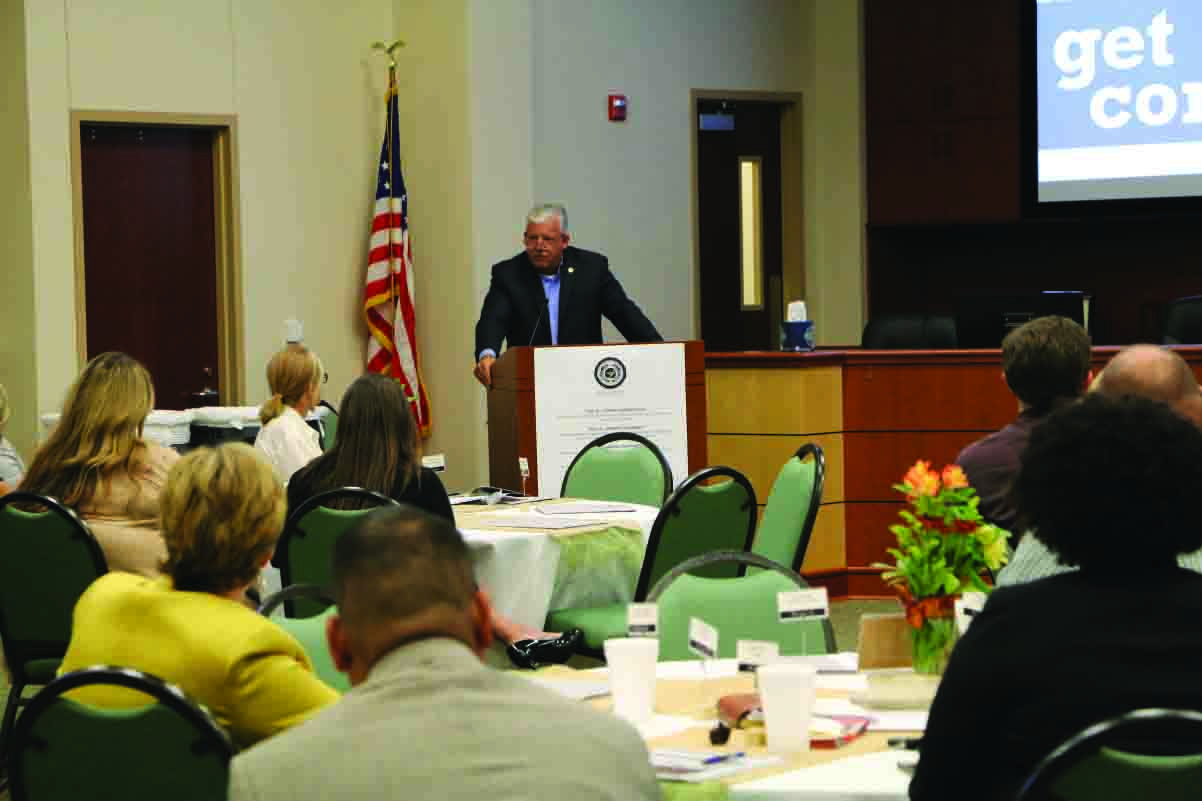 14 Dec

FORNEY ISD LAUNCHES NEW PARTNERSHIPS with Local Businesses to Enhance the District's College and Career Program BY LARRY COKER

Forney ISD recently kicked off a new endeavor with a number of local businesses and local leaders in an effort to develop a strong College and Career program for Forney ISD high school students. The District recently held a Forney Connections dinner for a number of local business professionals to officially launch the program.

The District's Forney Connections program is designed to provide high school students with the knowledge and expertise of specific industries and professions that may help students determine what career they may choose to pursue once graduating from high school. The program provides the opportunity for local professionals to work with the students in the classroom and in their businesses. A number of professions are included in the program including medical care, veterinary care, culinary arts, agriculture, education, visual arts, law and law enforcement and engineering just to name a few.

Local businesses have the opportunity to choose how they would like to participate in the program. Professionals can provide externships, internships, serve as a project judge or provide guest presentations. They can also provide company tours, serve on an advisory board or offer work-based learning opportunities. There are also a number of other ways that local businesses and professionals can get involved with the program such as providing financial contributions, resource/equipment contributions, serve as a club/organization sponsor or provide job shadowing opportunities.

The Forney Connections program is one of six goals adapted by the Forney ISD Board of Trustees. The program falls under the sixth goal approved by the board, Community Partnerships. The board's Community Partnerships goal states that the District will "develop parent and community partnerships that will promote relationships that expand opportunities for students."

 

THE SIX GOALS ADOPTED BY THE FORNEY ISD BOARD OF TRUSTEES INCLUDE:

GOAL #1: LEARNING ORGANIZATION

We will have a sound and efficient learning organization that supports learning and prepares for transition.

GOAL #2: LEARNING STANDARDS

We will implement a research-based curriculum through relevant, engaging and innovative instruction that meets the needs of all learners.

GOAL #3:  LEARNING ENVIRONMENT

We will create a diverse learning environment tailored to the needs of our students.

GOAL #4: ASSESSMENT

We will continuously use formative and summative assessments for the students, educators, campuses and district to encourage learning, mastery and growth.

GOAL #5: DIGITAL LEARNING

We will integrate technology that develops students to live, learn, earn and play responsibly in a digital world.

GOAL #6: COMMUNITY PARTNERSHIPS

We will develop parent and community partnerships that will promote relationships that expand opportunities for students.

More than 30 local businesses and industry leaders attended the Forney Connections dinner and made commitments to work with the students of Forney ISD to help them gain a greater insight into a number of industries and career opportunities.