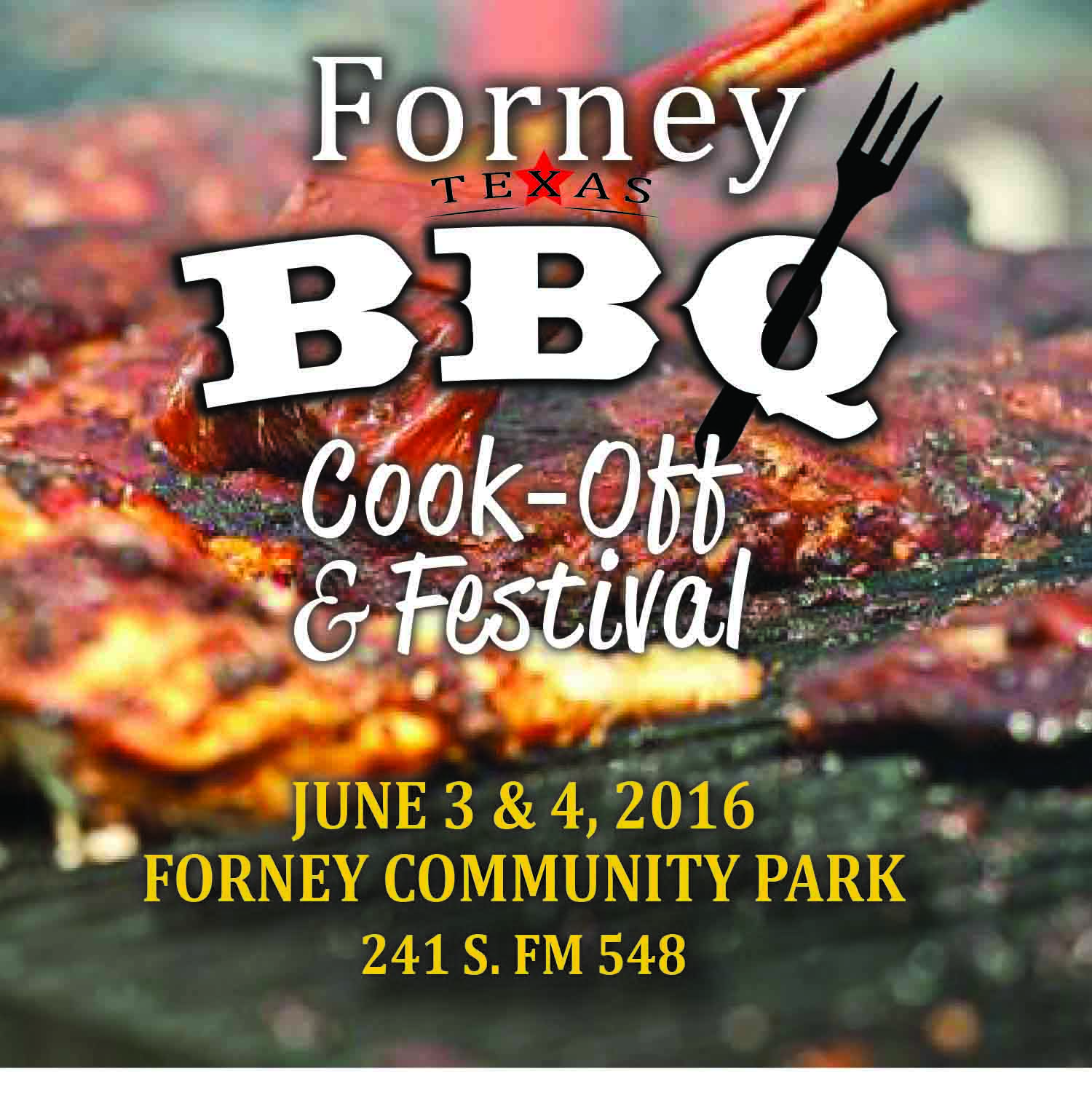 08 Apr

Forney BBQ Cook-Off & Festival

The City of Forney is excited to announce plans for the first annual Forney BBQ Cook-Off & Festival  Proceeds from this FREE family-friendly event will benefit the Forney Food Pantry.

The Forney BBQ Cook-off and Festival is a Lone Star Barbecue Society (LSBS) sanctioned event. The LSBS promotes the furthering and appreciation of the State Food of Texas – barbecue! The LSBS sanctions BBQ cook-offs throughout the state and provides fair rules and fair judging for all contestants who participate. Team registration for the event will begin on March 7th. Interested teams can visit the City of Forney website for online registration and additional details. The entry fee is $100 for one or all meats. Categories include chicken, ribs, brisket, and pork butt. Additional entry categories are jackpot Pinto Beans and jackpot Cobbler for an additional $10 entry fee each.

The festival coincides with the June 3 "Movies in the Park" evening showing of "Cloudy with a Chance of Meatballs." Along with the BBQ Cook-Off on June 4, the Spellman Amphitheater will  host various local country  bands providing FREE family-friendly entertainment, and a regional "headliner" to cap off the day.  A full schedule of the festival events and concerts will be released on the website soon.

"We are extremely excited to offer this new event to the citizens of Forney," said City of Forney Special Events Coordinator, Alexa Tiesman.

"This is something we have been asked to do for several years now, and we look forward to making this an annual Forney event."

There are monetary and in-kind sponsorship opportunities available. Those interested in sponsoring this event are encouraged to contact Alexa Tiesman at atiesman@cityofforney.org or at 972.564.7329. For more information about this event, please visit www.cityofforney.org.