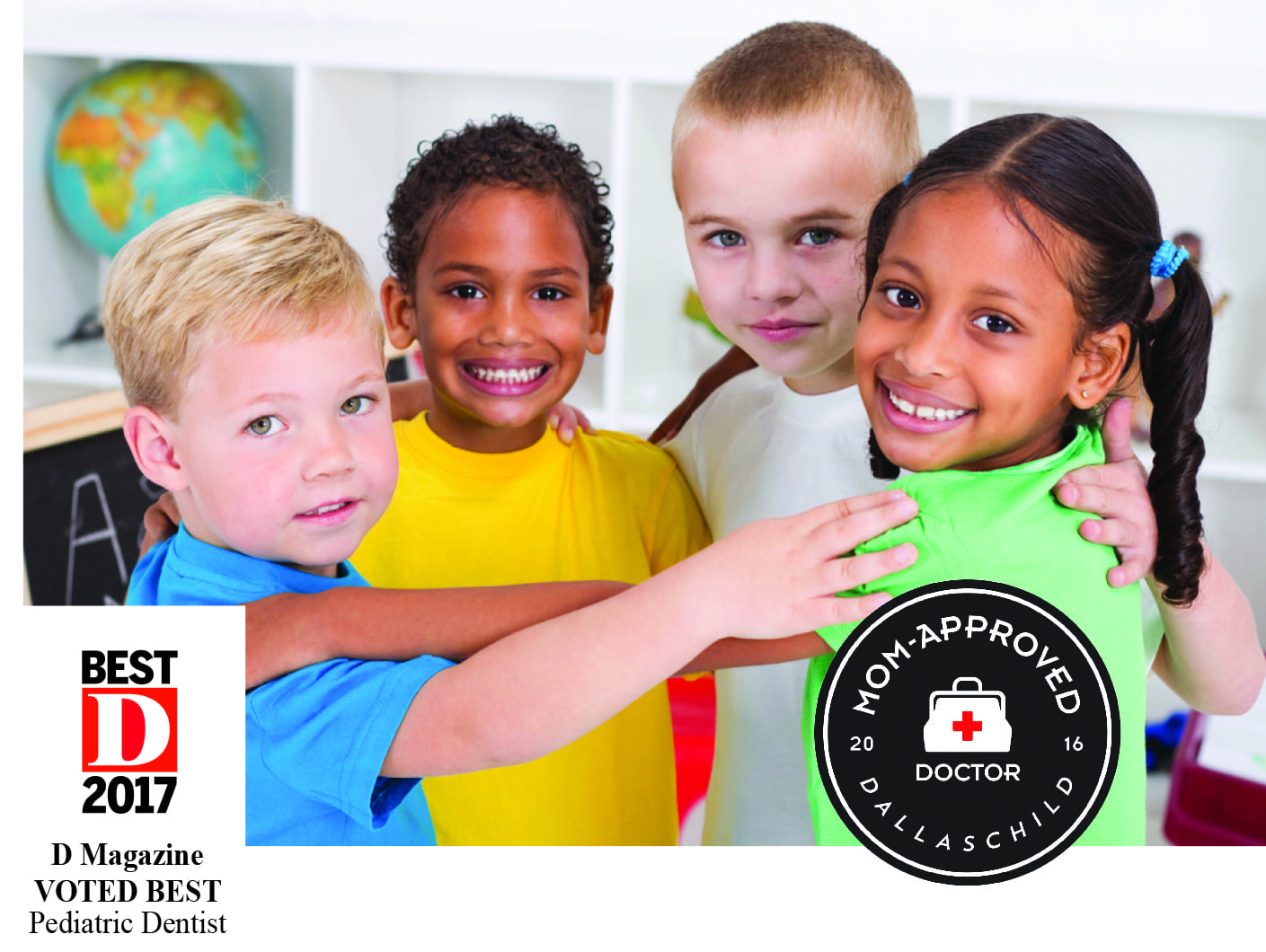 10 Jun

FINDING THE RIGHT PEDIATRIC DENTIST IS AN IMPORTANT DECISION. MEET DR. MILA DAVIS OF HEALTHY SMILES CHILDREN'S DENTISTRY.
What do you love most about pediatric dentistry?
I absolutely love the preventive aspect of dentistry and the opportunity to care for children. I want my patients to grow up in the practice with the best possible care and beautiful smiles.
Early and regular visits starting at age one can significantly help to decrease dental decay.  A recent study by the Academy of Pediatric Dentistry showed that 60% of 2-5 year old children have some decay; I'd like to prevent decay before it starts.
What can parents expect from their first visit?
My team truly enjoys working with children. Stuffed toys, books, movies and video games are available in the office. In many cases parents have the opportunity to be with their children during treatment. Parents are often amazed by how well their children respond to dental treatment with our special child-friendly dental vocabulary and overall care. We offer balloons and toys at the end of each visit.
What is the most important thing parents can do for their children to maintain the health of their teeth?
Besides the daily routine of brushing and flossing, staying hydrated with water is one of the most important things children can do. Every summer my office gives away colorful water bottles as a friendly reminder to drink water instead of juice, soda, or sports drinks. Tap water is best because it has
the much-needed fluoride children need to strengthen enamel.
What is the most common question parents ask about their children's teeth?
Parents typically ask why restorations are important when baby teeth will fall out anyway. Baby teeth are essential for many reasons: 1) eating nutritious food, 2) maintaining space
for permanent teeth, and 3) speech development.
Most children have their baby teeth for 12 years so it is imperative to keep the teeth healthy.  Children with untreated dental decay are at high risk for dental abscess, resulting in early loss of baby teeth, which can affect the development and position of permanent teeth.
What special services do you provide?
Anxious children are treated with special care. As a board certified pediatric dentist, I am fortunate to have hospital privileges at Children's Medical Center in Plano. There I work with pediatric anesthesiologists to provide comprehensive dental care to young patients with extensive decay. Nitrous oxide, IV sedation and oral sedation are also available. My team cares about our special needs patients.  We understand that these families need additional time and sensitivity. I am also proud to offer  natural looking ceramic crowns on some teeth needing extensive treatment.
Dr. Mila Davis is a cum laude graduate of Princeton University. She received her Doctorate in Dental Surgery (DDS) from Columbia School of Dental Medicine in New York City with further specialty training at New York Presbyterian Hospital, Columbia University, receiving Certification in Pediatric Dentistry. Dr. Davis enjoys spending time with her husband and two small children, taking long walks with her family, cooking, trying new restaurants, and traveling (especially to the beach).
Mila Davis, DDS
Diplomate, American Board of Pediatric Dentistry
12398 FM 423, Suite 1900  |  Frisco, TX 75033  |  214-436-4774
At Eldorado Pkwy. in the Walmart Shopping Center
www.HealthyChildrensSmiles.com