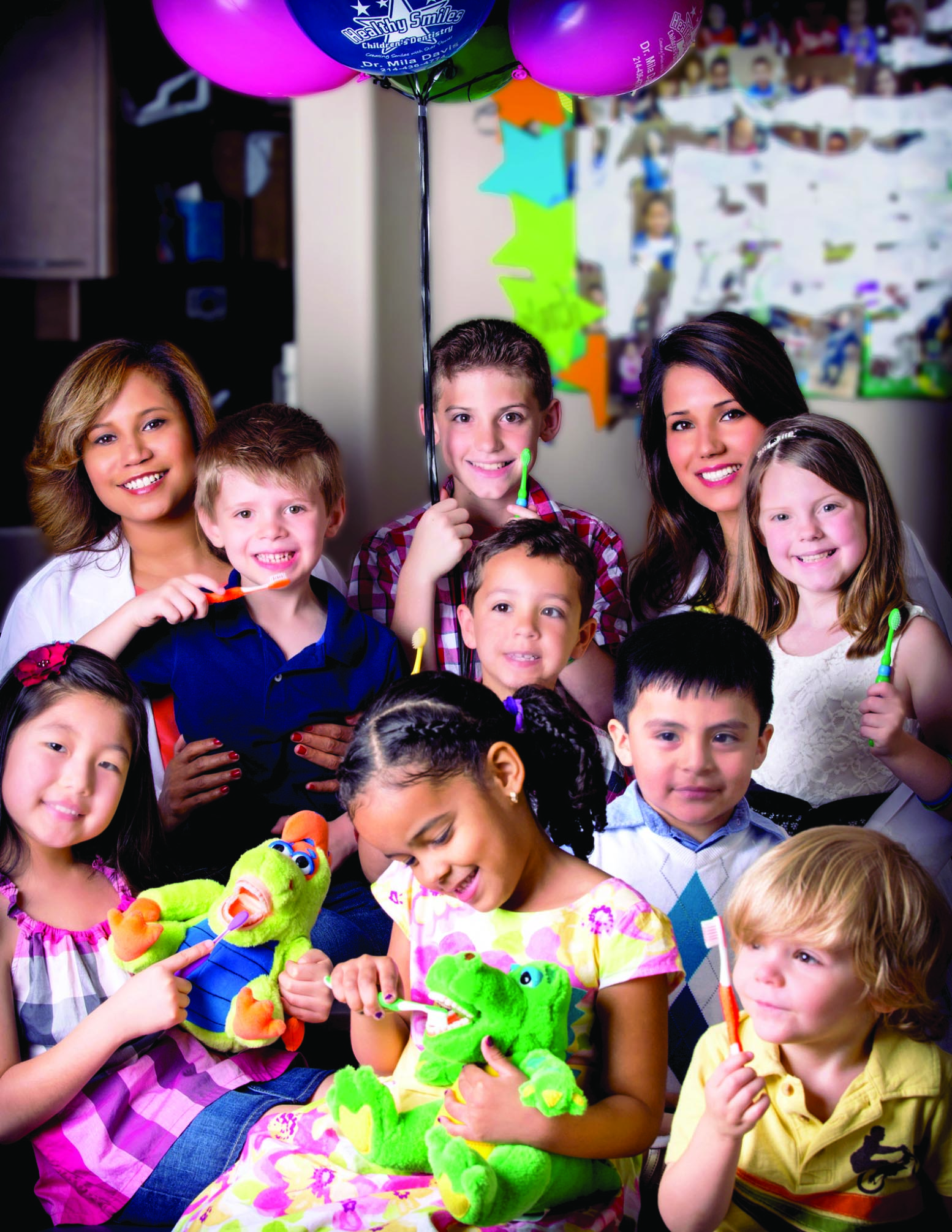 10 Jun

Early Childhood Tooth Decay

PHOTOGRAPHY BY KRISTI SAVAGE

Parents should remember: 1+1= 0. One dental visit when your child has one tooth equals zero cavities…and the beginning of a preventive dental care program for life.

Prevention of early childhood decay is important. The presence of one or more decayed, missing or filled teeth in a child younger than 6 years old is called early childhood cavities (ECC) or baby bottle decay. Any sign of tooth decay in a child under the age of 3 is considered severe.

Discomfort, pain, infection, abscesses and gastrointestinal disorders can all result from ECC. It may even lead to malnutrition and retarded growth because of pain, chewing difficulties and reluctance to eat. Other consequences include crooked teeth, delayed or restricted speech and loss of space for succeeding teeth. A mouthful of decayed teeth can also cause psychological problems, including low self-esteem as well as increased risk of developing cavities in permanent teeth.

An infant's first teeth may erupt as early as six months of age and decay can attack the teeth as they erupt. The American Academy of Pediatrics and the American Dental Association recommend an initial dental visit by your child's first birthday. Children who visit the dentist before their first birthday have 40% lower dental costs between birth and 5 years old.

MEET THE DOCTOR'S

Dr. Mila Davis is a cum laude graduate of Princeton University. She received her Doctorate in Dental Surgery (DDS) from Columbia School of Dental Medicine in New York City with further specialty training at New York Presbyterian Hospital, Columbia University, receiving Certification in Pediatric Dentistry. She was an Assistant Professor for Clinical Dentistry at Columbia University. Upon moving to Dallas, Dr. Davis taught part time at Baylor College of Dentistry. After rigorous clinical and written examination, she was awarded a Diplomate of American Board of Pediatric Dentistry.

Dr. Davis co-chairs the North Texas Give Kids a Smile Program where members of the dental community volunteer their time to screen under-served children 5-12 years old for dental decay. Children who need dental care are referred to local dentists who agree to help children who would not otherwise have access to care.

Dr. Mila Davis has a new associate, Dr. Parya Etebari. Dr. Etebari is a Board Certified Pediatric Dentist. She is a graduate of the University of Texas Health Science Center Dental School in San Antonio. In addition to serving as a Clinical Associate Professor at New York University College of Dentistry, she was in private practice while in New York. After several years in New York, she and her husband have returned home to the Dallas area.