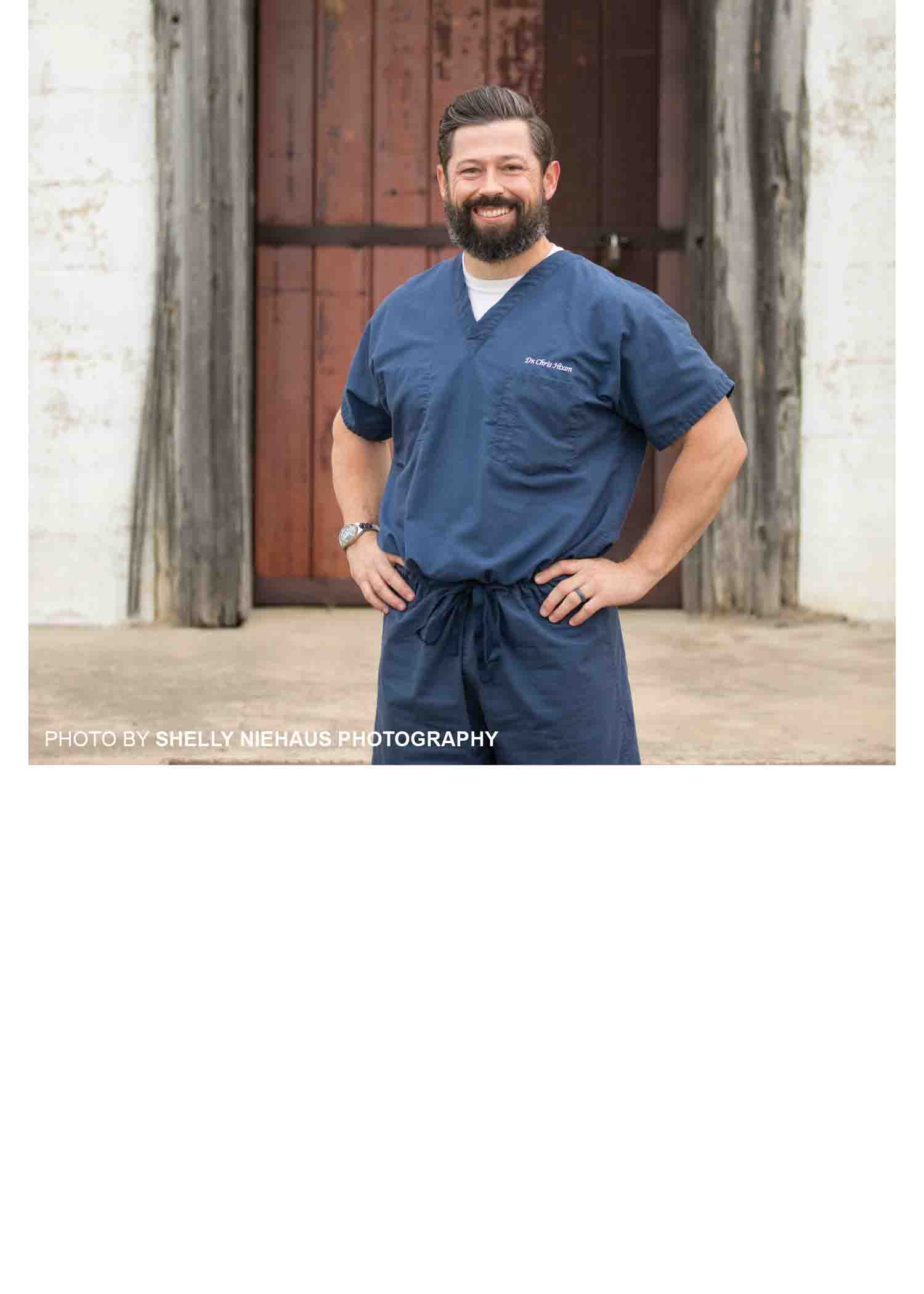 30 May

DERMATOLOGY & SKIN CANCER SURGERY CENTER OF CELINA An Affiliate of Preferred Dermatology Partners FULL-SERVICE PRACTICE, FAMILY-FEEL BY LISA JENKINS-MOORE

As an established full-service dermatology facility with thirteen locations, Dermatology & Skin Cancer Surgery Center now has a Celina location to better serve its patients in the area.

Dr. Chris Hixon is a dermatologist offering medical and surgical dermatology, full skin cancer screenings, solutions for acne, psoriasis and more, and started the Celina practice 3 years ago.

Although your skin is your largest organ, regular maintenance and check-ups are often overlooked. Dr. Hixon recommends a baseline, full-body skin evaluation annually for patients with any of the following risk factors:
A personal or family history of skin cancer
Fair skin, large numbers of moles or spots, a history of unusual moles
A history of sunburns or tanning bed use
Additionally, evaluation is important if:
New lesions are noticed
A spot changes color or size
A spot is asymmetrical
A spot is bleeding or painful
Patients of Dermatology & Skin Cancer Surgery Center in Celina like the experience because the clinic is relationship focused; the staff engages with people, caring about individual stories. Dr. Hixon explains, "Here you are not just a number. We treat people like family. I like to get to know each individual and what's happening in their lives outside the office."
Dermatology & Skin Cancer Surgery Center is one of few practices that offer Mohs micrographic surgery, a special technique for skin cancer removal with a 99% cure rate, and SRT (Superficial Radiation Therapy) a non-surgical skin cancer removal. These procedures are done in-house and available at the McKinney location just 20 minutes away. The practice also offers a private in-house lab and dermatopathologist. In addition, the McKinney location offers a full-line of medical grade cosmetics, laser and vein therapies, and XTRAC laser. Dr. Hixon hopes to bring many of these options to Celina in the near future.
Dr. Hixon is from Virginia but moved to North Texas almost five years ago with his wife Jamie, and their two children to be closer to family. His off-time is spent at their kids' sporting events, and he enjoys golf and classic cars. He can sometimes be found at car shows, displaying his 1951 Mercury.
WHAT PATIENTS ARE SAYING:
"The doctor was friendly and very knowledgeable. I called and they were able to see me the same day. The office was very clean. They also have a ton of great sample products."
"Fantastic doctor and staff! Very knowledgeable, personable and answered all of my million questions
patiently. Highly recommended! Definitely found my new dermatologist."
SERVICES INCLUDE:
General Dermatology
Skin Cancer Treatment
Acne Treatment
Cyst Removal
Eczema Treatment
Moles
Psoriasis Treatment
Rosacea Treatment
Wart Treatment
Thirteen Locations to better Serve You:
Call us today at 469-813-2700
1050 S. Preston Rd., Ste 120
Celina, TX 75009
www.mdbarrows.com