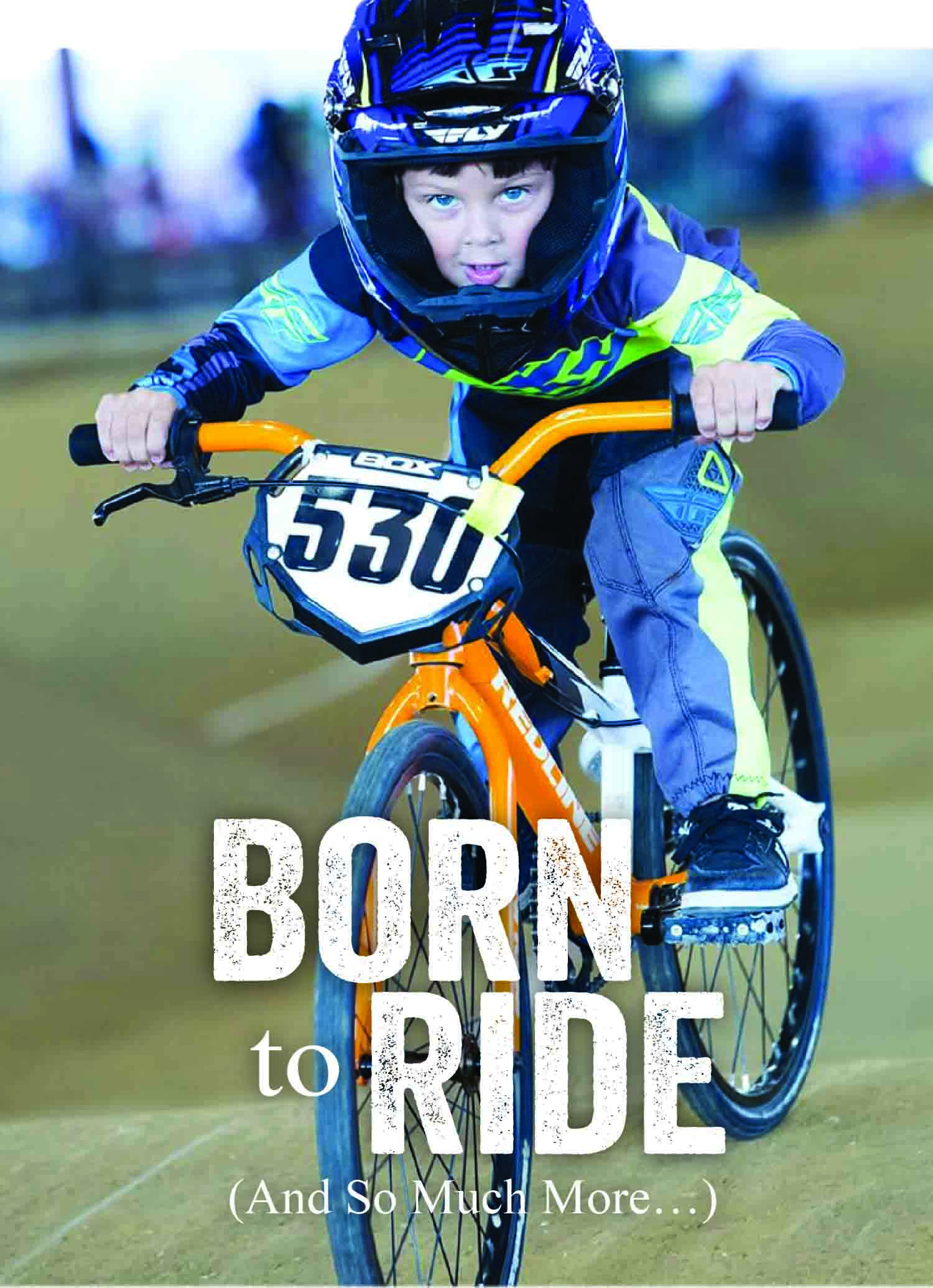 13 Dec

BORN TO RIDE (And So Much More…) BY LISA JENKINS-MOORE

In March of 2016, Brayden McCoy, rode his bike for the first time without training wheels and he's been biking with the pros ever since. One might think he was born to ride as his skill on wheels has taken him places most kids his age never go. His grandfather, Ric, observed Brayden's love for biking, and encouraged him by taking him to bike parks. At one bike park, another adult who was familiar with competitive racing noticed the young boy's exceptional skill and recommended Ric enter Brayden into BMX Bicycle Racing. Ric did and the rest of 2016 was a whirlwind—one of riding, racing, and reveling in victory after victory.

In just a matter of months, Brayden had entered and won several local competitions and regional qualifiers. He then entered the South Central Regional Gold Cup in Desoto, Texas as one of the only competitors with three first place wins under his belt.  Brayden competed passionately and left the regional champion, toting a four foot trophy similar to him in size and the #1 yellow plate.

From regionals, Brayden continued to the national championship in Tulsa, Oklahoma and finished second in the nation and received a six-foot trophy! From training wheels to champion, Brayden's innate talent, biking skills, and competitive spirit sent him racing through 2016 and 2017. In 2017, Brayden turned six, and with ten wins moved to the intermediate racing category. Even as one of the younger participants, Brayden was still a tough competitor, finishing fourth in the state tournament in 2017.

Athletic and agile, Brayden has now moved on to scooters and seems to have a knack for them as well. His grandfather frequently takes him to skate parks in Frisco where Brayden rides. Ric says his grandson is extremely athletic but seems to excel in individual sports. He enjoys biking, skating, swimming and all kinds of physical education. Brayden attends first grade at Providence Elementary in Denton ISD where his favorite school subjects are science and math.

Brayden's grandparents Ric and Becky, known to him as Poppy and Mimee, love him dearly and delight in the adventure of rearing such an active, seemingly fearless child. Ric says, "He's all boy, and we love it!"

Though only six, Brayden has already made his mark—one of many sure to come.