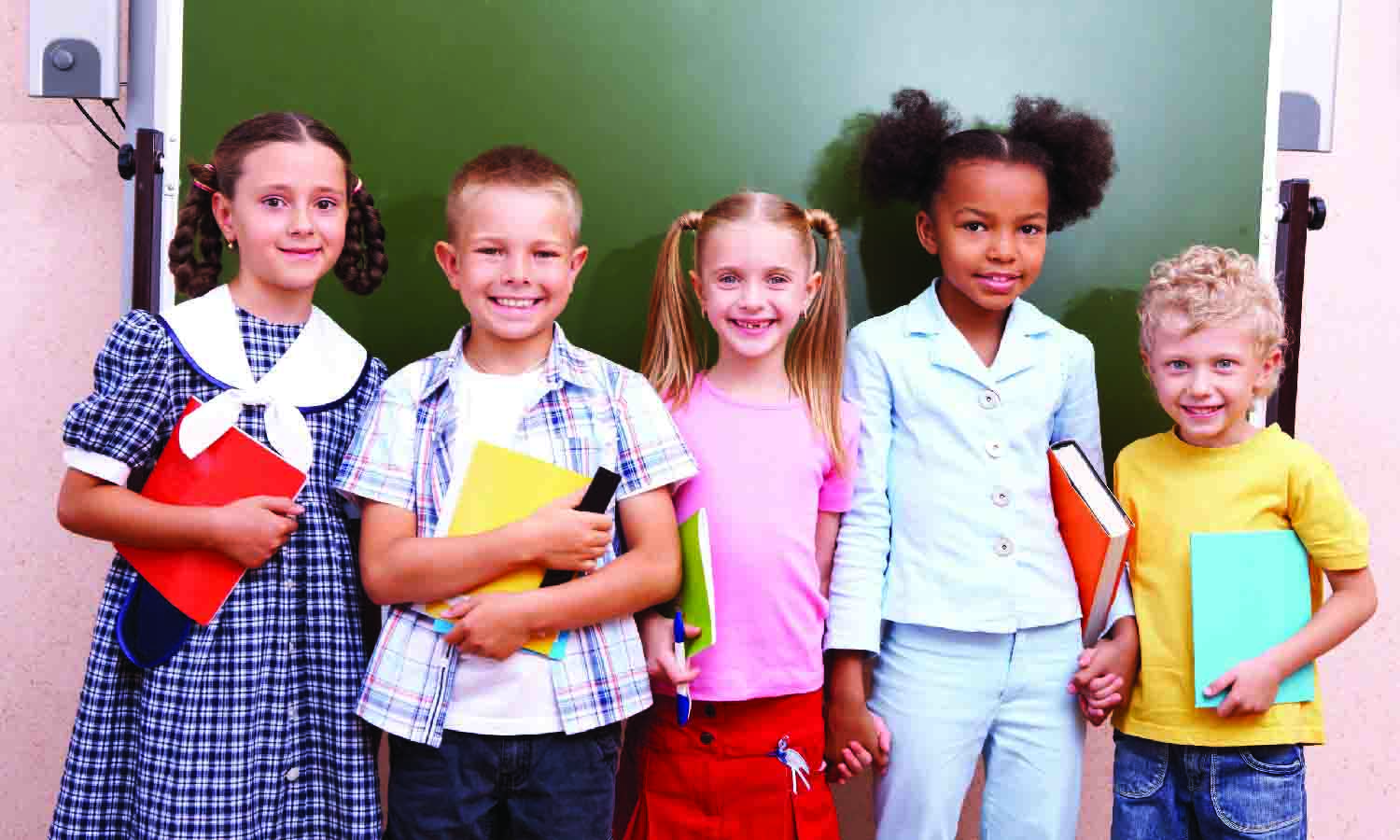 19 Aug

BACK TO SCHOOL THEN AND NOW: PREPARE YOUR CHILDREN WITH RESILIENCE BY KARLA PONDER, M.S., L.P.C.

"The greatest glory in living lies not in never failing, but in rising every time we fall."   -Nelson Mandela

I remember my first days of school in the 1950s — a mixture of excitement and nervous "butterfly stomach." The  clothes  we  purchased  for  the new school year were heavy wool sweaters, warm pants and sturdy shoes. We began the new school year at the first of September when the weather was often still warm but, never the less, everyone wanted to wear their new clothes on the first day. Because there was no air conditioning in the school, we felt like we were melting into small puddles at our desks.

We rushed into our new room assigned the year before. The first thing I checked was the color of the room.  A room painted a sunny yellow would mean that you were on the shady side of the building, while a room painted robin's egg blue or hospital green meant you were relegated to the steamy side.

My favorite room was in third grade where Robert A. and I sat next to an open metal radiator. We would put our gloves on the radiator to dry. Though at first they smelled like wet dog, they began to give off both steam and the smell of warm wool. What I remember most about those wintery days sitting behind Robert A. was taking our Crayola crayons and sliding them up and down the hot radiator, allowing their colors to melt and pool together on the old oak floor. The teacher never caught on to our "art project" that continued all winter long.

When I think of my own children going to school, I remember feeling apprehensive. Would someone bully them or hurt their feelings? Would they struggle with their lessons? Will they make friends? I need not have worried because, just as during my tenure in school, my children carried something to school of great value: resilience! Resilience is what allows someone to bounce back and not break. What makes for success is the ability to keep going after difficulties and to not give up. What are the factors that build resilient children?

– Love and support of the family;

– Significant persons in the children's lives with positive expectations of them;

– Having a larger contingent of support, such as a faith-based community or an involved neighborhood or community center;

– Engendering a positive attitude in the children about themselves, their competence, and of the world in general;

– The ability to joyfully seek and compete in challenges;

– The capacity to be flexible, patient, and to use coping skills and self-control;

– Caring for the thoughts, feelings, and well-being of others; being aware of those less fortunate.

We send our children to school with more than new clothes and a backpack full of supplies. We also pack our unconditional love, expectations of success, and someone to come home to who will listen about their day. Children who have a positive attitude about themselves and about the world around them, and who have a family and community supporting them, will be resilient. The ability to bounce back will not only help them to be more successful, but to also be happier and more fulfilled.