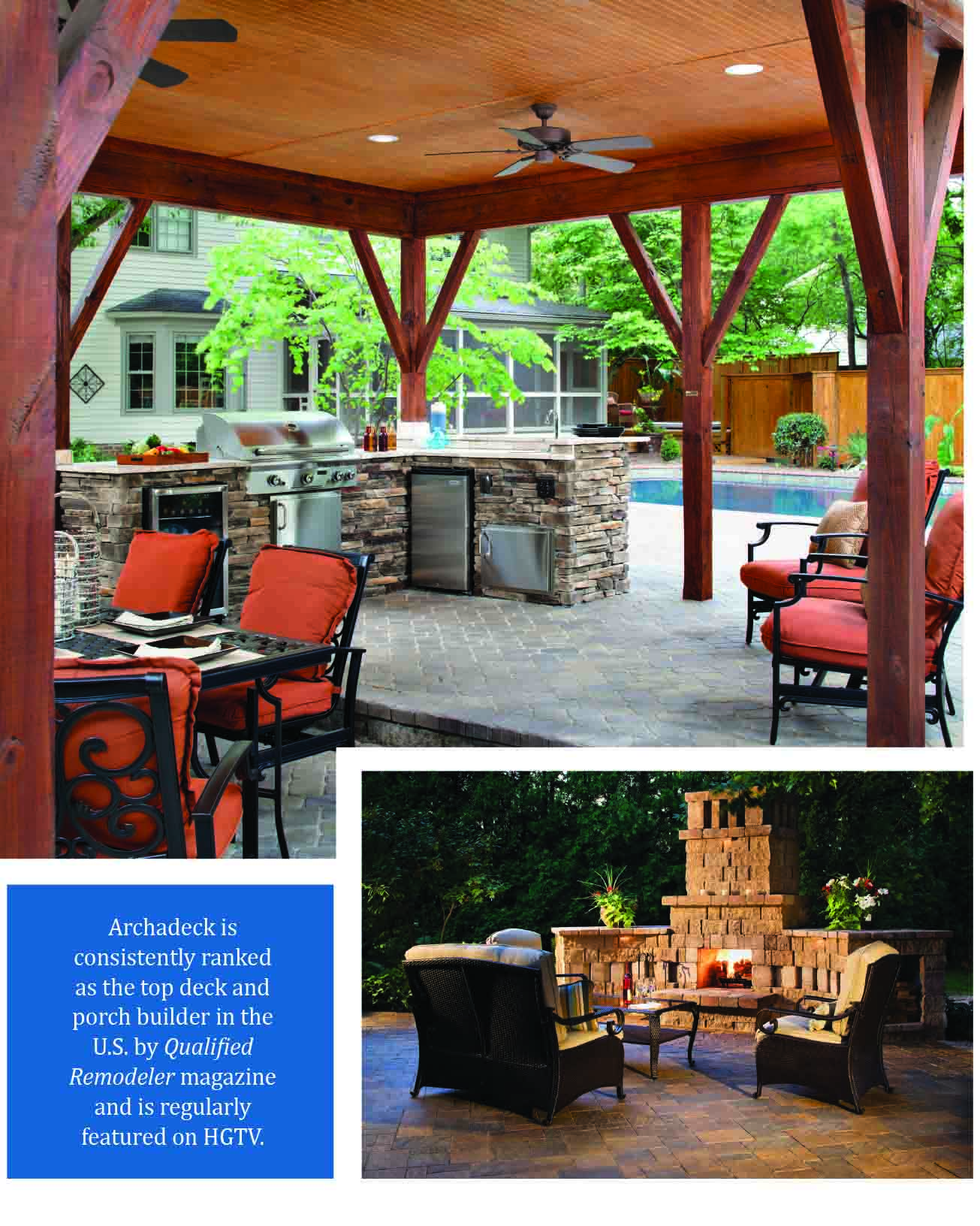 10 Feb

ARCHADECK OUTDOOR LIVING of Northeast Dallas-Southlake

If you're looking for that perfect patio, look no further than Agustin Garza from Archadeck Outdoor Living.

A widely recognized master craftsman and outdoor living space designer, Agustin's Texas creations include a wide range of affordable, functional and stunning stamped and stained patios,  state-of-the-art outdoor kitchens, custom stone fireplaces and fire pits, and beautiful pergolas – in all shapes and sizes, for a multitude of uses – from enhancing backyard beauty to creating an entertainment haven.

According to Agustin, "Identifying the right outdoor project contractor from the outset is critical to having a great experience, assured architectural integrity and hassle-free dealings."

For example, Agustin, backed by his nearly 20 years of property improvements and enhancements, makes sure that every personal and local mandated requirement is met. In fact, if you follow these six steps he says that you are more likely to find a contractor that will leave you with the perfect outdoor space.

1 – THINK LOCAL

Choose a company with an established reputation in your area. Only someone who has built patios, porches, and outdoor living spaces in your community will have the local knowledge you need to ensure that your project is beautiful and functional. A local expert will know what types of weatherproofing your deck will need, implement the right treatments, and plan for protecting appliances in your particular climate.

2 – SEE THE WORK

Take time to inspect three or four local projects of the contractor which will give you full confidence that he is aware of local building codes and the landscape of the area.  Talking to several references, reading online testimonials and reviews will give you comfort and assurance as well.

3 – PROPER ASSURANCES

A good contractor will provide a contract, which includes specifications for your project, secure proper permits, carry liability insurance and takes care of hiring and coordinating additional suppliers. They'll also present detailed, professional drawings and construction documents.

4 – WARRANTIES

Choose a company that warranties their work.

Ask what kind of guarantees will be in place for workmanship and structural items. Ask about any additional third party guarantees on the project's completion and materials.

5 – CHECK REGULATIONS

Most cities require contractors to be licensed and/or bonded. Contact your local licensing agencies to ensure a contractor meets all

government requirements.

6 – INVESTIGATE POSSIBLE COMPLAINTS

Check with the Consumer Affairs Offices and the Better Business Bureau about your contractor.

Agustin continues, "Knowing that a home improvement project is a major decision, we strive to make the process as easy and stress-free. From securing your building permits, to final cleanup, we'll handle every detail so our clients don't have to."

And now Agustin invites you to experience Archadeck Outdoor Living for yourself – up-close and personal – with your FREE DESIGN CONSULTATION.

Just call him at 972-904-3325 to schedule the best time for you. Agustin will show you completed projects, discuss the type of project you are interested in pursuing, and explain the various construction methods and styles you can choose from.