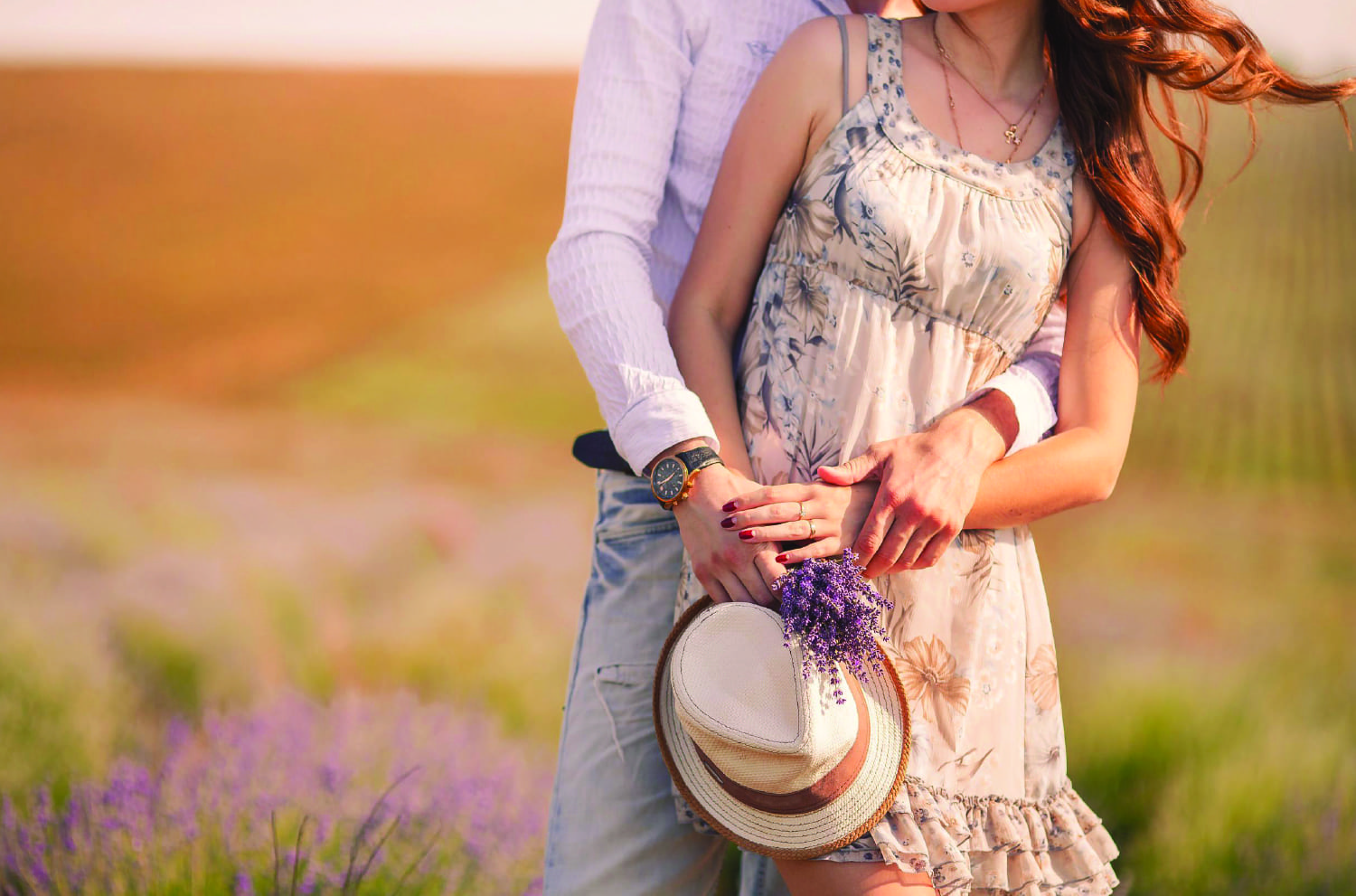 11 Feb

A Match Made in Heaven BY KARRIE HAHN

Sometimes a true story outshines any fictional tale produced by Hollywood. That's certainly true of this love story. It officially "began" in 2008, but in reality, the story had been unfolding for many years.

Diane had always wanted to be a wife and mother, but as the years went by, she found herself still single. Despite the pain of unfulfilled desires, she sought to make the most of life by cultivating a grateful heart for her many blessings. She didn't want to be fooled into believing that another stage of life would be better; never being content and always yearning for the "next thing." It wasn't easy as 37 was quickly approaching 38, with no prospects on the horizon.

After years of protesting online dating, she finally decided to do a free trial period. She wasn't expecting a love connection. But toward the end of the free trial period, a profile caught her attention.

His name was Robin. He had faithfully loved and cared for his wife Lisa, a paraplegic. Due to complications associated with her inability to fight sickness, 16 years after they were married, she passed away. Not only did Robin lose his wife, but his two precious children lost their mother.

Diane wrote a short and simple note of encouragement to him, saying she would be praying for them. She also made clear to him, "I am not creepy and this is not a line!" In her words, she didn't want him to think that she was preying on him instead of praying for him.

Robin replied to Diane's note with a desire to get to know her better. Thus began a budding relationship as they sent countless texts and emails, eventually leading to their first phone conversation. They quickly broke past surface level conversation and discussed their faith, who they were, and the "hard questions." They decided that they would meet in person when Diane returned home.

At the airport, Diane found her car battery depleted and she couldn't meet Robin as planned. She called her brother and he counseled her not to get in the car with Robin since they were meeting for the first time. She called Robin and he agreed to come and get her; he also spoke with Diane's brother. Someone jump started her car, and Robin and Diane continued with the date as planned. In hindsight, this mishap was actually a blessing, as it allowed Diane to see Robin's character shine in honoring her brother's request.

In the months following, they spent time with Robin's children, as well as with each other's families and closest friends. It became more and more evident how God had prepared them for one another. On March 20, 2009, Robin proposed to Diane.

They became a family, and Diane became a wife with an instant promotion to mother. God also put a deep desire in their hearts to expand their family, and in 2011, they became foster parents to a 1-week-old boy, whom they have now adopted.

As Diane looks at their love story, one that seemed like it would never happen, and one that was birthed through suffering and pain on many levels, it's now clear to her why she went through all those difficult years of waiting. God had brought the right man at the right time, and had been writing a story that she never could have imagined. Almost eight years later, they still rejoice in their match made in heaven.

You can read more about Diane and her family at her blog, mylifeasrobinswife.com.